We are sorry to hear that you no longer want to use Zattoo. To delete all personal data on Zattoo and close your account at the same time, please proceed as follows:
login to your Zattoo in your browser: login
click on the menu icon
click on "My account".
click on "Delete account" button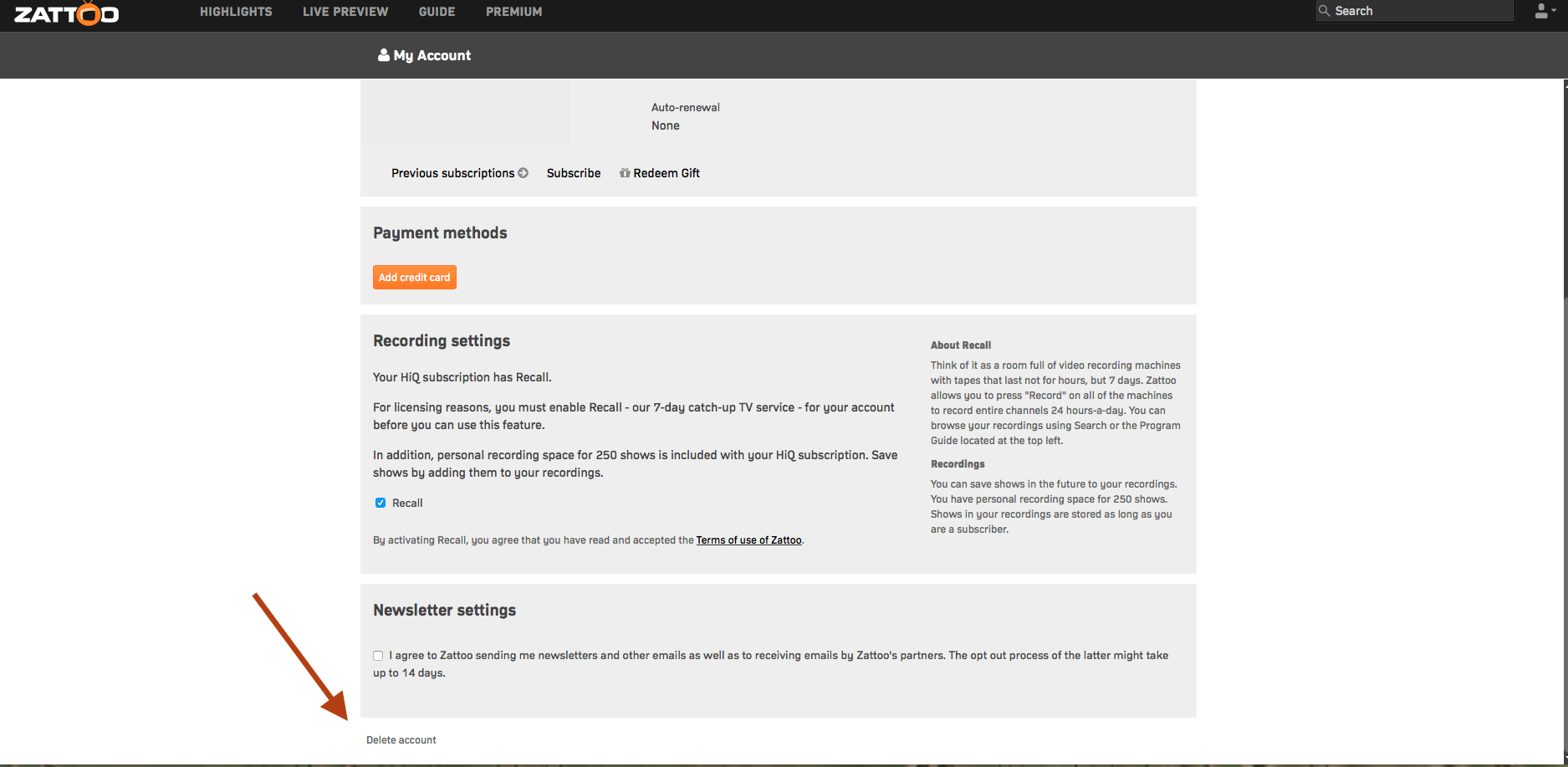 When you are logged in you can also directly go to the following link.
Please note that the account cannot be deleted via the mobile or TV apps. You will need to login to your Zattoo account in your browser and can then delete your account as described above.
If there is something we can do for you - please contact our Support here. We are at your disposal to give you the support you need.