All personal information - including your email address - can be changed in your Zattoo account settings.
Please note that your account settings can be managed in the internet browser only. In your mobile or TV app, the account settings cannot be accessed and hence not changed.
To change your registered email address log into your Zattoo account in your internet browser and proceed as follows:
Log into your Zattoo account: Login
Click on the menu icon.
Go to My account.
Personal information & password > edit.
Enter your new email address.
Enter your current password in Change Password > Old Password.
Save.
All future logins must be made with this new email address.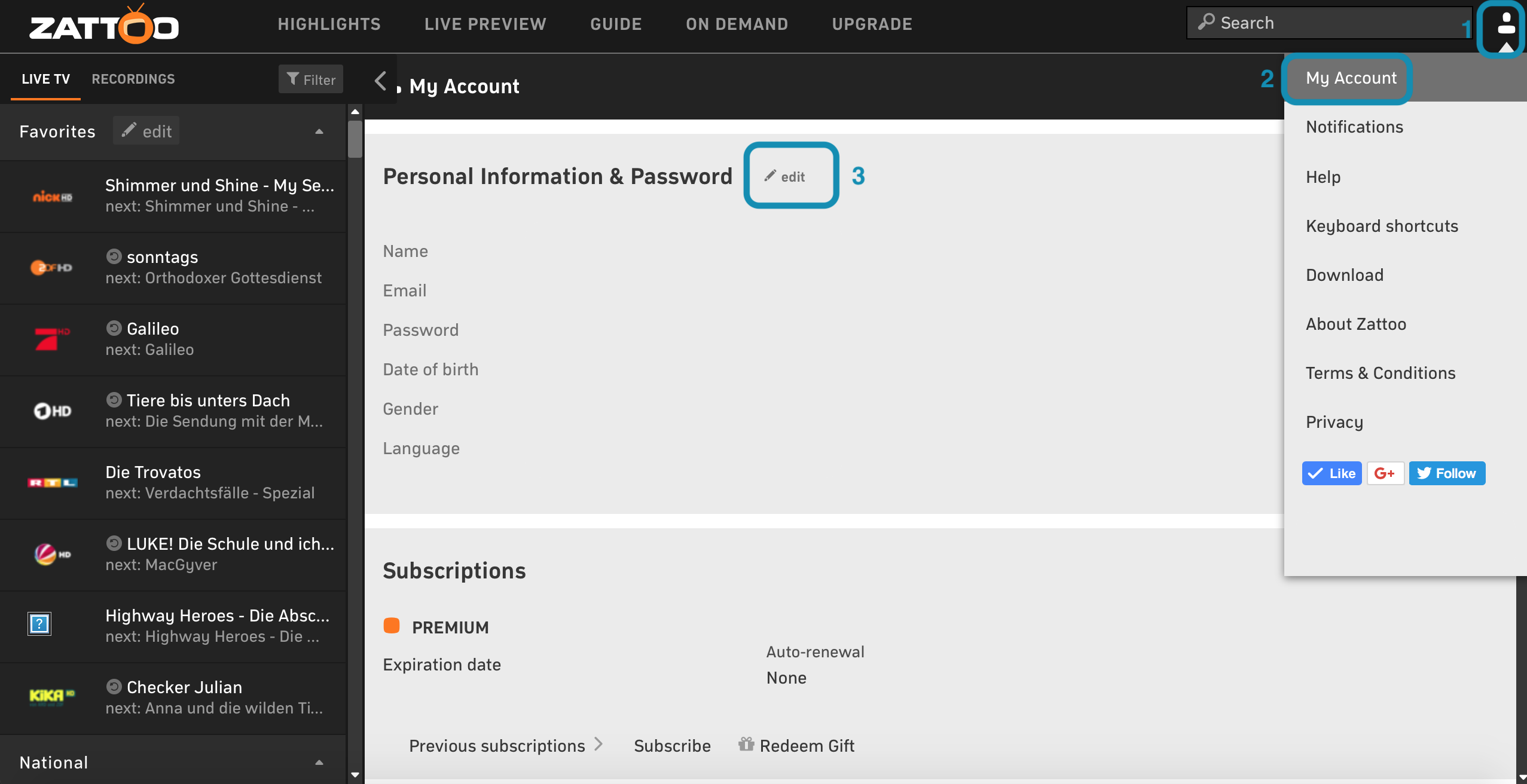 If you receive an error message when changing your email address, please note the following: The email address must be a valid email address that does not yet exist in our system. If you are already signed up with this email address, you will not be able to store it in another Zattoo account. First you would have to delete the account so that you can use this email address. 
Please contact us in case you have any further questions: Contact.