Replay is a recording service available in our Swiss Premium and Ultimate section. Replay allows you to watch the TV program of the past 7 days.
Replay is automatically activated after purchase of your subscription. It can be managed in your account settings: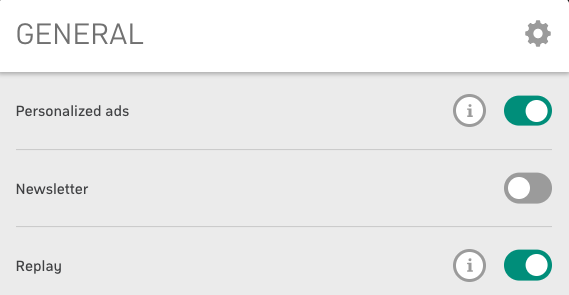 The features Restart, Live Pause, Forward and Rewind are only available if Replay is activated in your account.
Replay for channels of additional packages:
For licensing reasons, the replay option is not fully available for the channels of the additional channel packages. Replay is only possible on the following channels:
auto motor und sport Channel, Motorvision TV HD, Fix&Foxi, Gute Laune TV HD, GoldStarTV, HRT 1, HRT 4, HRT International, Cro TV, DM Sat, CMC - Croatian Music Channel, Klasik TV, TVP Polonia, all channels of the turkish and the portuguese package, PINK.
Replay in Germany and Austria:
Please note that the availability of Replay in Germany and Austria is limited for licensing reasons. Please read more information here.