Replay is a recording service available in our Swiss PREMIUM and ULTIMATE section. Replay allows you to watch the TV program of the past 7 days.
The replay option is automatically activated in your account after the subscription is activated, but you can also manage the option by yourself afterwards: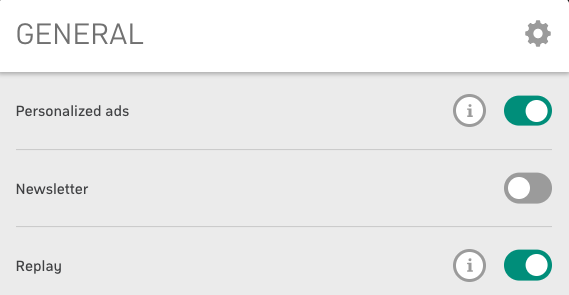 For licensing and technical reasons, the Replay archive will be filled up from the date and time of Replay activation. This means that you will not be able to access any shows prior to the time of Replay activation.
To use the features Restart, Live Pause, Forward and Rewind, you must first activate the Replay option.
Replay for channels of extra paybundles:
For licensing reasons, the replay option is not fully available for the channels of the additional channel packages. Replay is only possible on the following channels:
auto motor und sport Channel, Motorvision TV HD, Fix&Foxi, Gute Laune TV HD, GoldStarTV, RTP Internacional, Record TV, Kuriakos TV, Pink Kids, Pink Serije
Replay in Germany:
Please note that the availability of Replay in Germany is limited for licensing reasons. Please read more information here.