Vouchers for Zattoo PREMIUM can only be redeemed on existing Zattoo FREE accounts or accounts on which international channel packages are running. You will not be able to redeem a voucher on a current Zattoo PREMIUM / ULTIMATE subscription .
Please proceed as follows to redeem your voucher:
Log into your Zattoo account in your browser: Login
go to https://zattoo.com/start/redeem
Alternatively, you can redeem your voucher as follows:
Log into your Zattoo account in your browser: Login
Tap the menu icon in the top right corner of the Zattoo window
Click on "My account"
In the section Subscriptions, go to "Redeem voucher code".
Enter your voucher code to redeem the voucher
Your PREMIUM access will be available right after successful redemption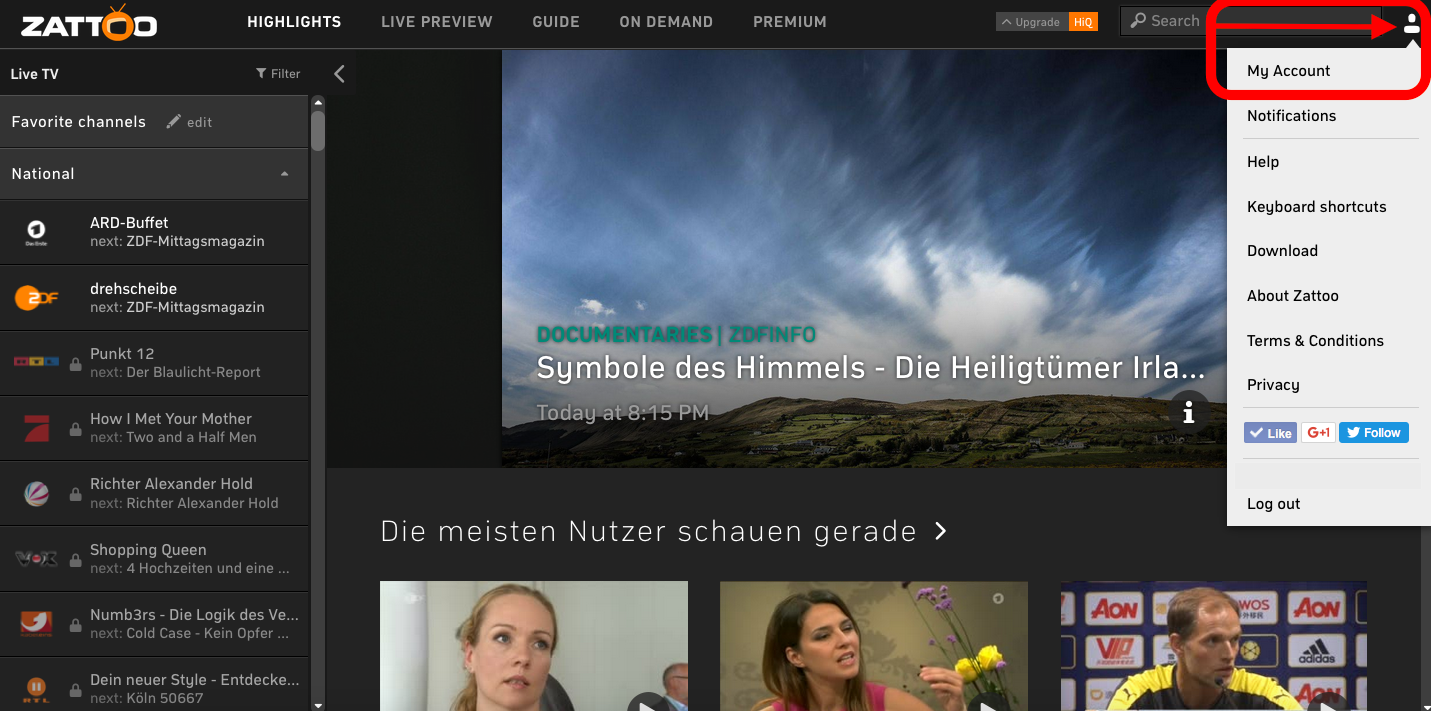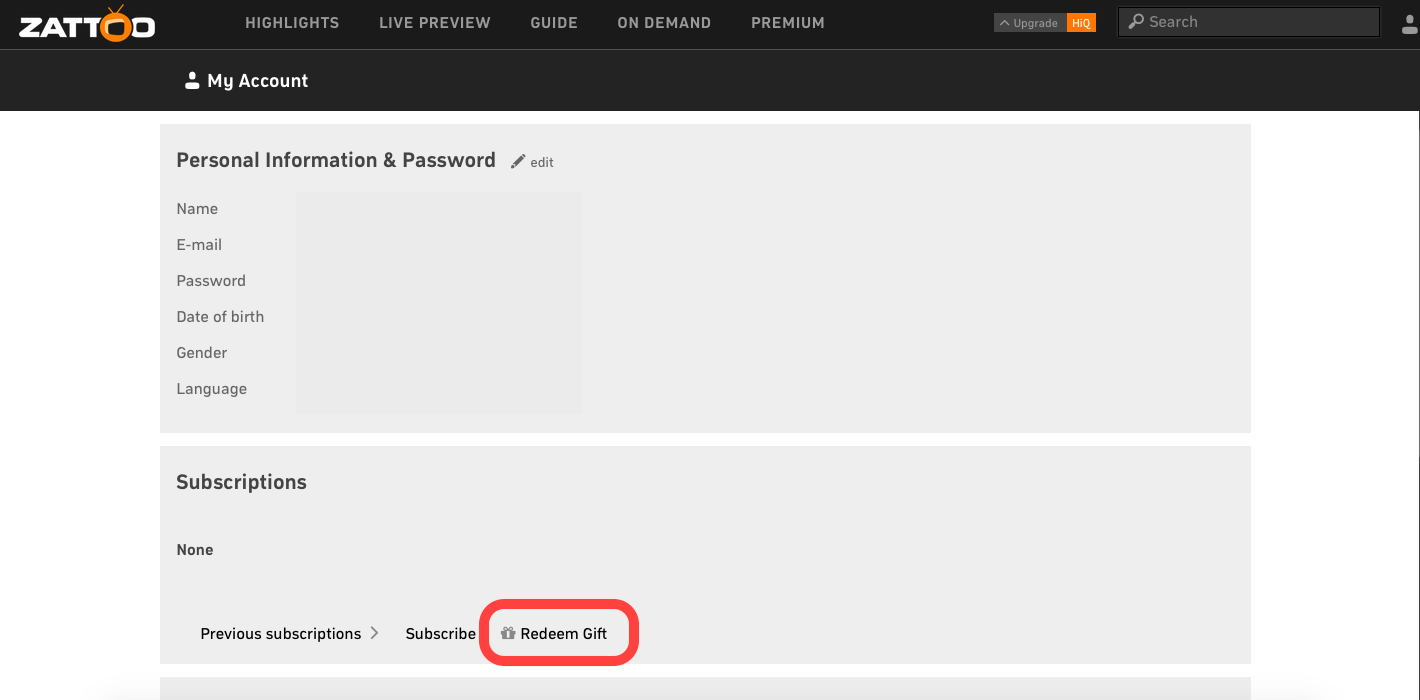 Please note the following:
No voucher redemption on Zattoo PREMIUM / ULTIMATE accounts:
Vouchers cannot be redeemed on an account running a current Zattoo PREMIUM / ULTIMATE subscription. Please contact our support for further assistance. Use our contact form to send us your Zattoo registered email address and the voucher code for verification: Contact
No voucher redemption on partner subscriptions:
If you subscribed to PREMIUM through one of our partners iTunes/Google Play/Amazon/WEB.de/GMX/Salt, voucher redemption will fail. It will not be possible for our support to redeem your voucher code, as the voucher's PREMIUM length would run parallel to the partner subscription. Only after expiration of your partner subscription, your PREMIUM voucher can be redeemed on your Zattoo account.
Voucher can only be redeemed via your account in the browser:
Vouchers can only be redeemed in your Zattoo profile in your internet browser. No voucher redemption is possible in your Zattoo app on your tablet, smartphone, Smart TV, Apple TV, Fire TV, Xbox One, Windows 10 app. As soon as your voucher has been successfully redeemed as mentioned above, your PREMIUM access applies to all devices across all platforms.
Voucher redemption - Germany or Switzerland
Please note that a voucher for Zattoo PREMIUM Germany can only be redeemed on German Zattoo accounts. Accordingly, vouchers for Zattoo PREMIUM Switzerland can only be redeemed on Swiss accounts. If you have any questions, please contact our support: Contact