Your favorite channels are shown on top of the channel list. Any channel can be added and removed from your Favorites list.
This is how to add favorites on iPhone/iPad:
Open Channels.
Click on three point icon.
Add channel to Favorites.
Channel is now added to your Favorites.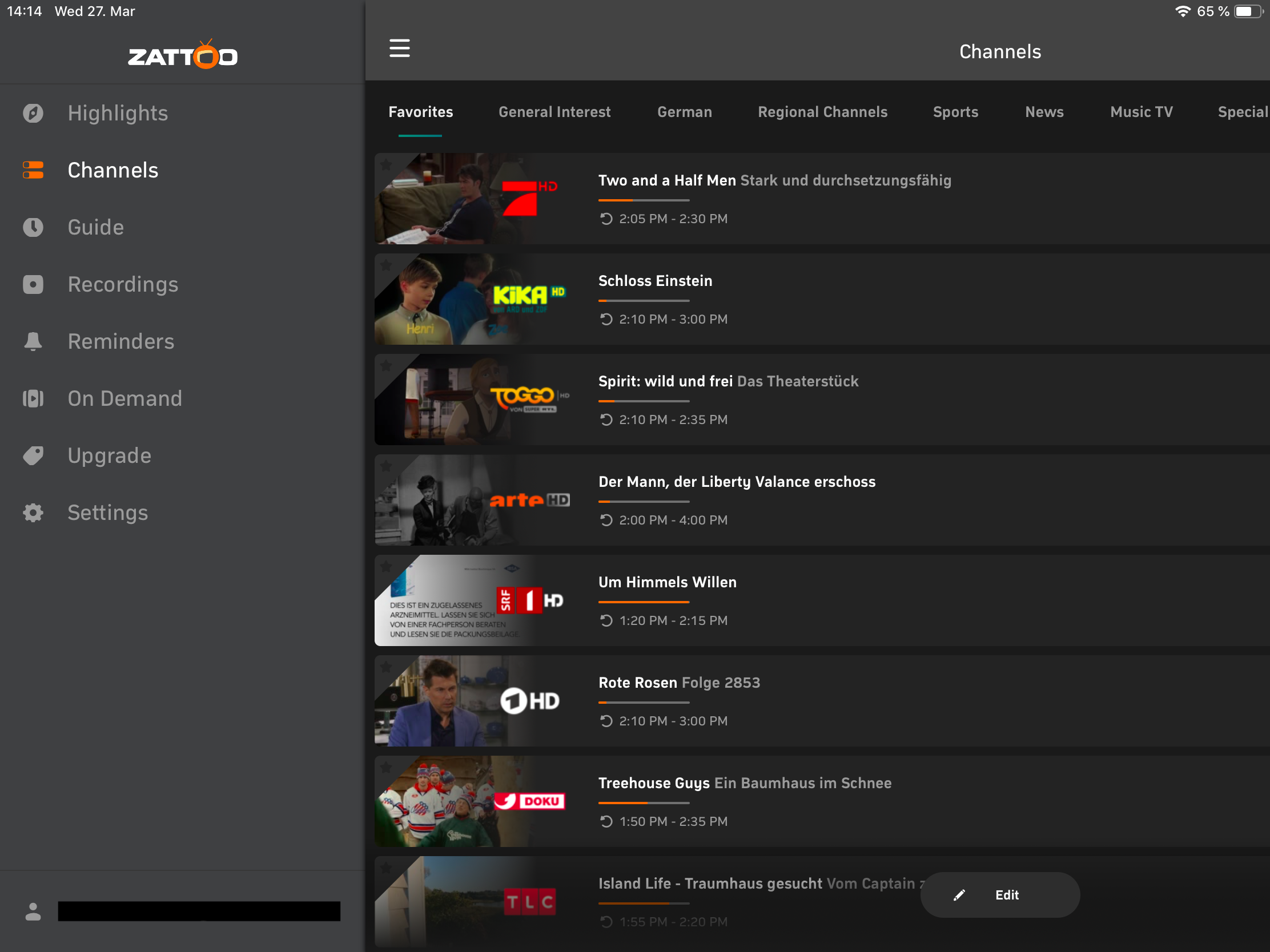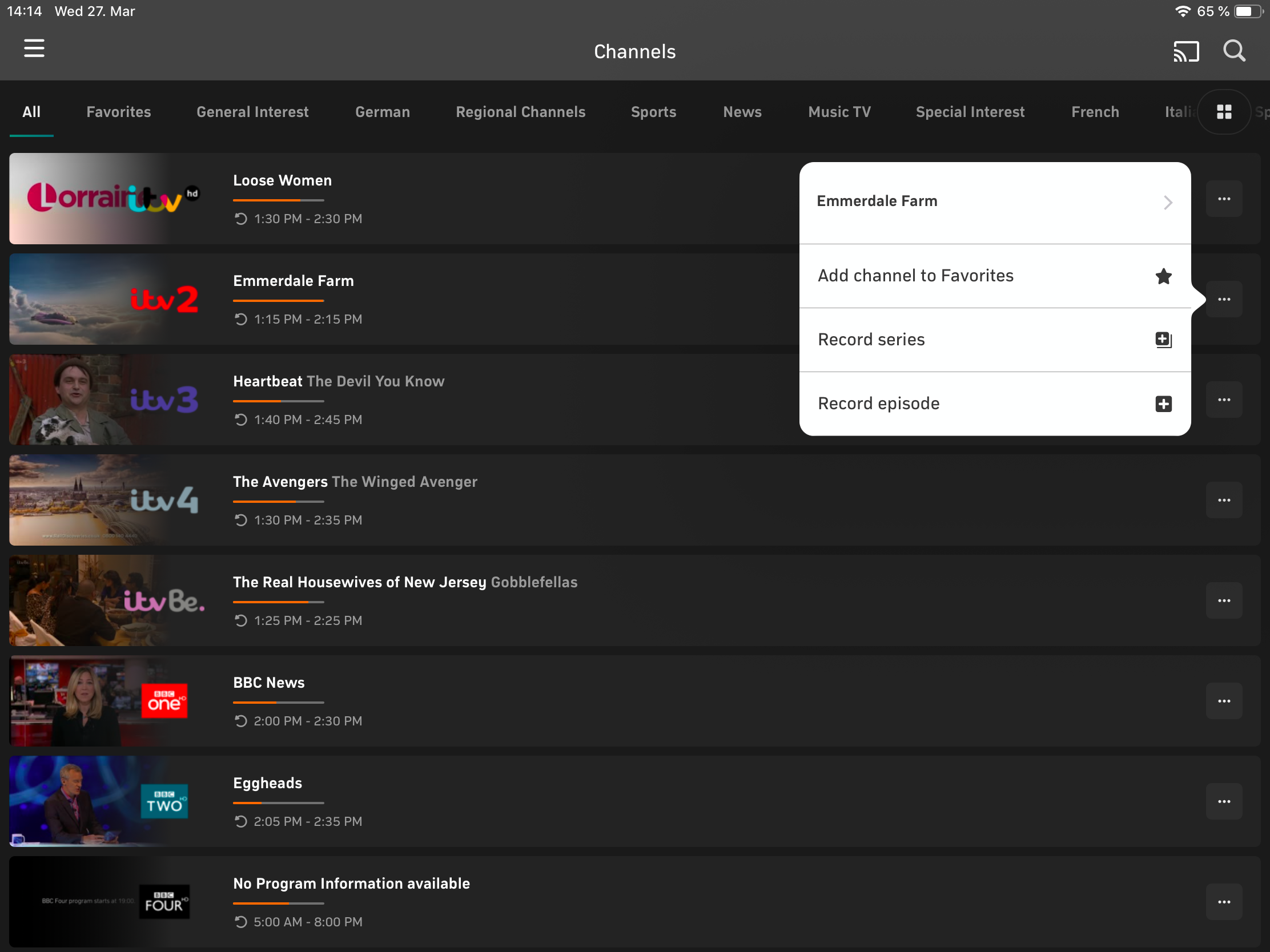 To remove the channel from the Favorites list:
Click on three point icon

Remove from Favorites
or
Go to Favorites
Tap Edit

Tap - icon

Delete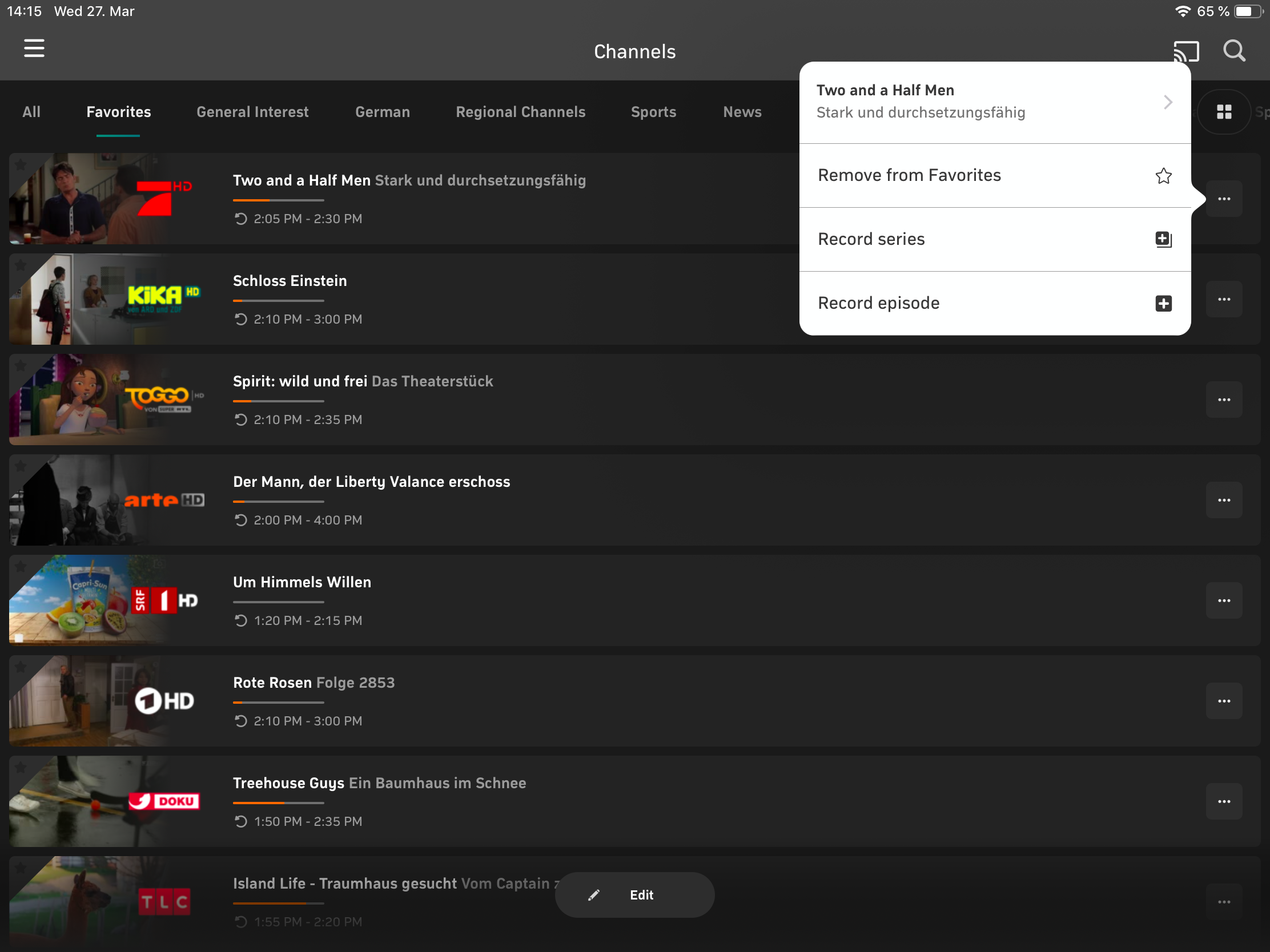 To change the order of Favorites:
Go to Favorites.
Tap Edit.
Press 3-line menu and hold it with your finger. Move channel to the new position and place it there by removing your finger from the screen.
Tap Done in order to save new channel order.
Any changes take effect on the account level, i.e. across devices and platforms.
Please note: Only the order of the favorites can be changed. The order of all other channels cannot be changed.