If you want to have faster access to your favorite channels, you can create your own personal favorites list. The channels will always be displayed at the top of the list.
To create a list on the iPhone/iPad, open the channel list. When you have found the desired channel, swipe with your finger from right to left until an additional menu showing a star icon appears: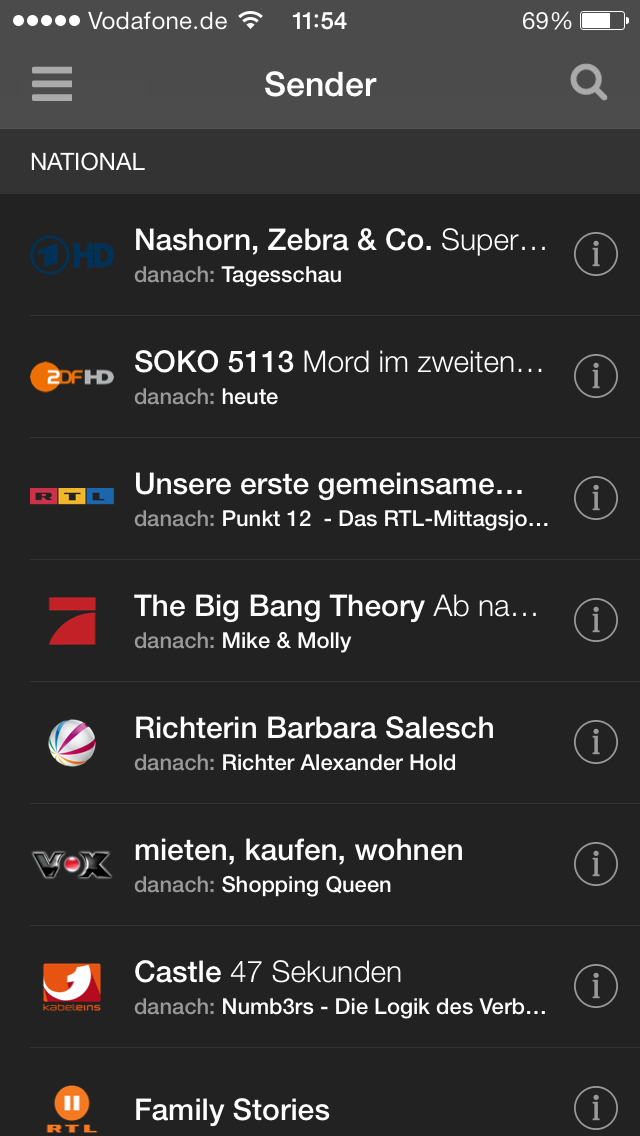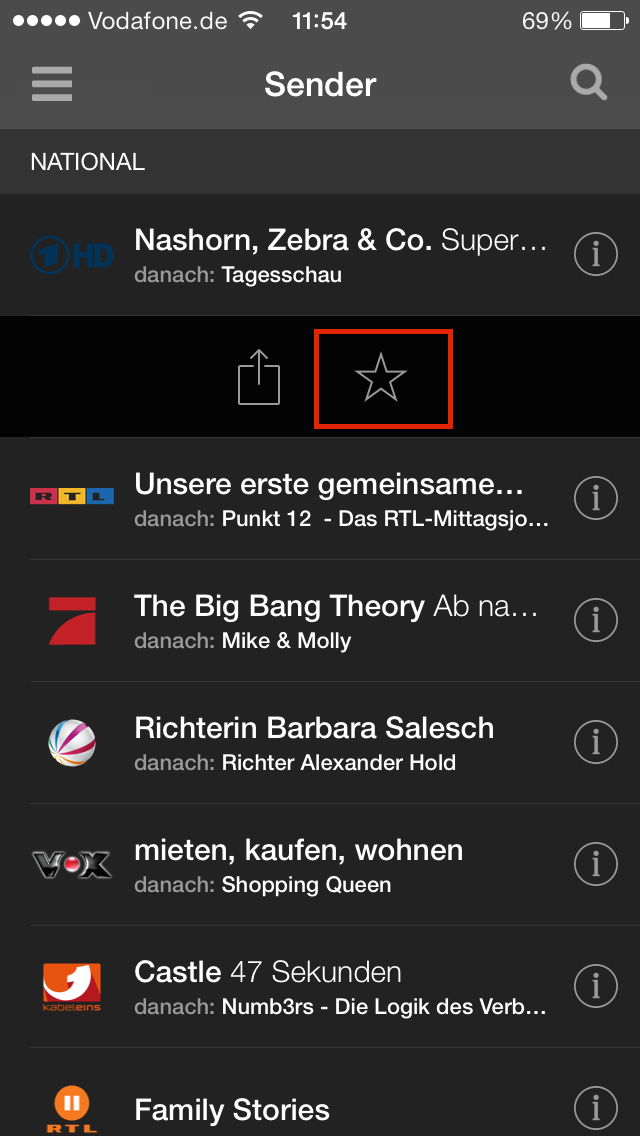 When you tap the star icon, it will turn orange – this means that the channel has been added to the Favorites list: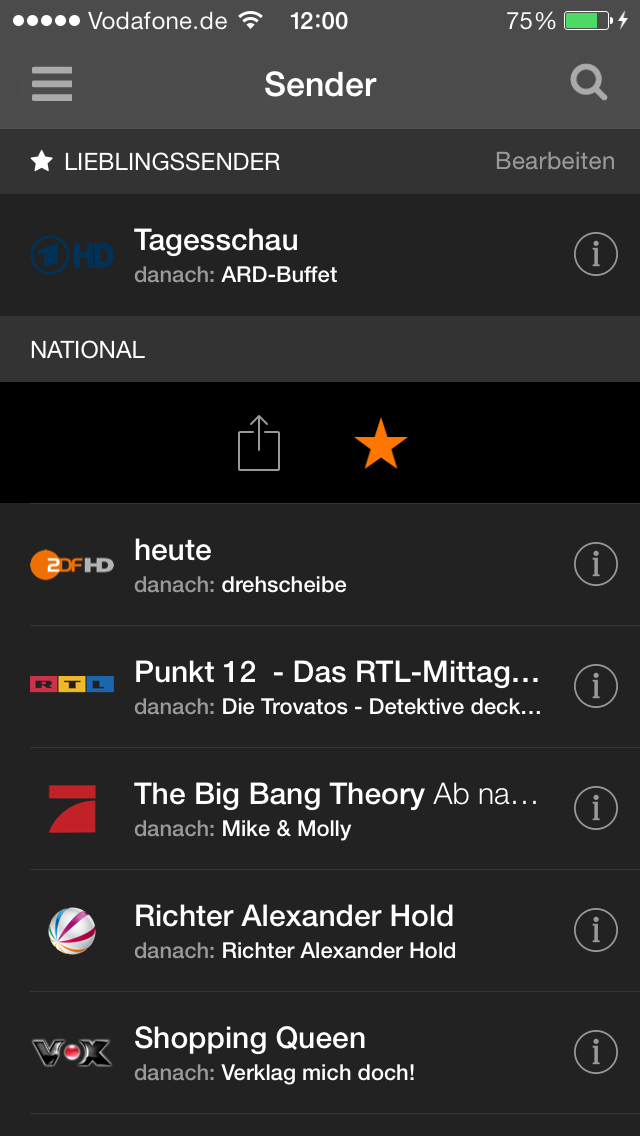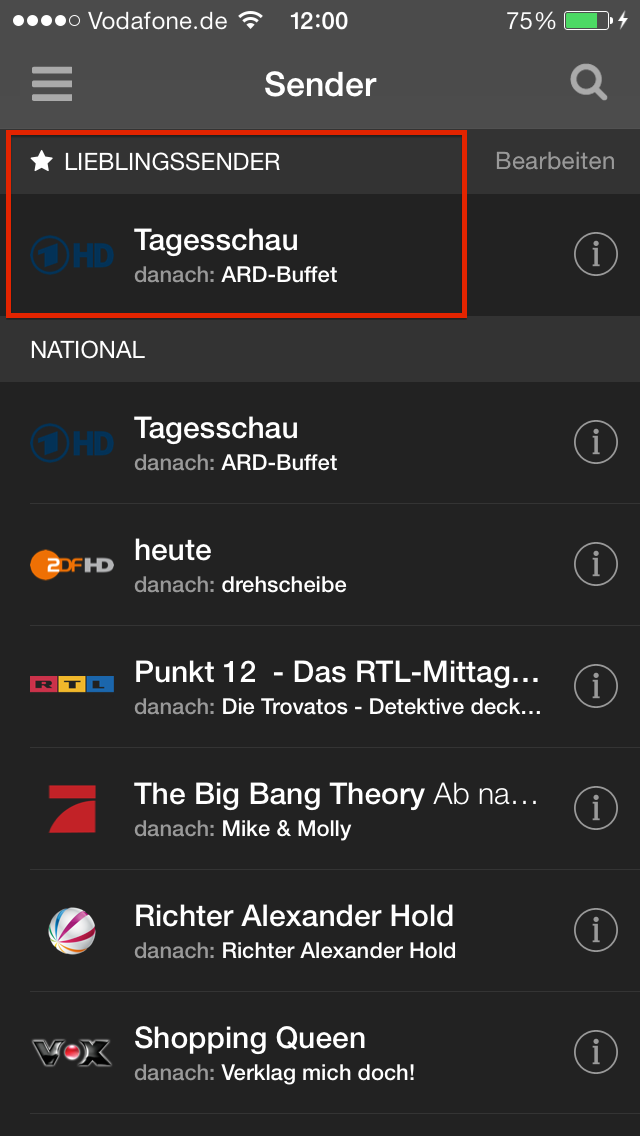 To remove the channel from the Favorites list, swipe again from right to left, tap the star icon.