In this article you will learn everything about the requirements to use Replay and possible reasons why Replay does not work for your account.
Replay is our 7-days catch-up TV service for the entire TV program offered by Zattoo.
Please note that for licensing reasons the Replay access rights for our Swiss and German users are regulated differently. This article is directly exclusively to our Swiss users who are granted full Replay access rights when subscribed to PREMIUM / ULTIMATE.
Replay only for PREMIUM / ULTIMATE subscribers
Replay is a feature that is only available to our PREMIUM / ULTIMATE users. With Zattoo FREE you do not have Replay access rights. You need a PREMIUM or ULTIMATE subscription to use Replay. You can upgrade any time in our Zattoo Shop.
Replay is only limited available for the channels of the additional paybundles. For more information, click here.
Activate Replay in Zattoo account
For licensing reasons, the Replay option must be enabled in your Zattoo account settings before you can use this feature. This is how to: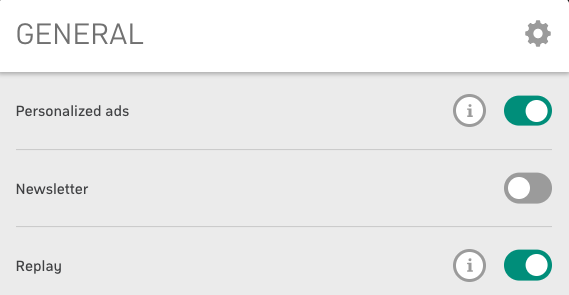 Replay archive is filled up from date of activation
For licensing and technical reasons, the Replay archive will be filling up once Replay has been activated in your account settings. This means that you will not get any access to shows before the point of time of Replay activation. In other words: 7-days catch-up TV is available only 7 days after Replay activation.
Subscription interruption
If there was a subscription interruption, then your Replay option may have been interrupted and cannot be restored. Please reactivate Replay in your account settings.
Our support is happy to help - simply message us by using the contact form.