Thank you for your interest in our free trial subscription. You have the opportunity to try out Zattoo PREMIUM for one month for free. Please note that the free trial month is only available if you purchase the subscription directly through our shop on the Zattoo website. 
The free trial subscription is available to all Zattoo users who have not had PREMIUM access in the past. If you have had PREMIUM active on your Zattoo account in the past, you will not be able to activate the free trial subscription.
To activate your free trial subscription through the Zattoo Shop, please follow these steps:
Please login to your Zattoo account here and go to UPGRADE. There you will find the option Zattoo 30 days for free: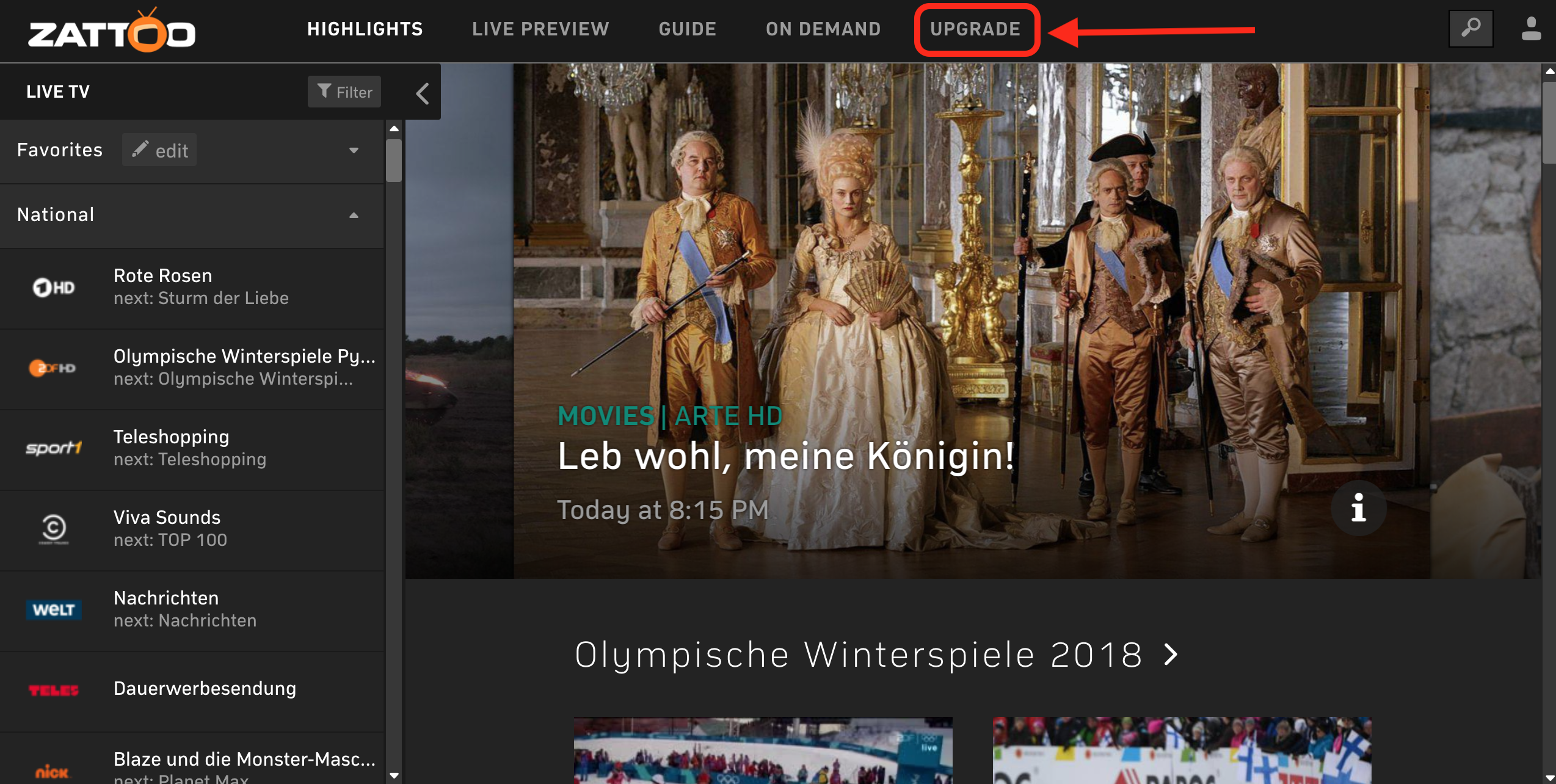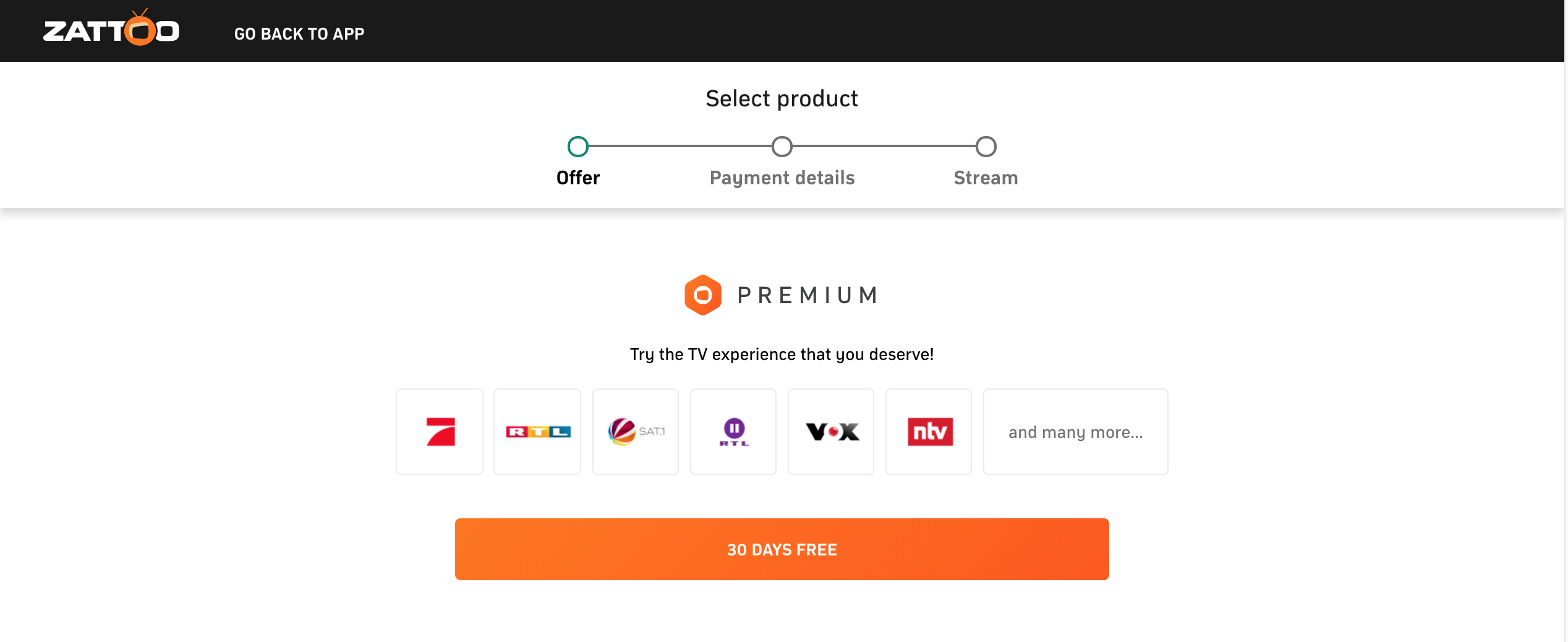 What you should consider?
You can only activate the free trial subscription if you use PayPal or credit card as payment method. The first month is of course free of charge. The automatic renewal is active for the trial subscription. If you wish to continue using PREMIUM afterwards, your subscription will be extended based on your payment method. The first debit will only be made after the end of the trial month. However, you can deactivate the automatic renewal in your account settings at any time up to 48 hours before expiration and thus cancel your trial subscription. 
Google Play Store:
The Google Play Store offers you a free trial week if you have never used Zattoo PREMIUM in the past. 
The free trial is not available through the iTunes App Store on your iPhone / iPad. 
The additional channel packages, such as Zattoo PLUS and Fernsehen mit Herz are not available as a trial subscription for testing.
We are happy to welcome you as a PREMIUM user. Our support is always available to answer your questions. Contact us via our contact form.