We are happy to inform you about the free trial for our PREMIUM offer.
Free trial only available in our Zattoo Shop:
Please note that the free trial month is only available if you purchase the subscription directly through our shop on the Zattoo website. You will not be able to book the free trial through one of our partners.
iTunes - no free trial:
The free trial is not available through the iTunes App Store on your iPhone / iPad. 
Free trial in your Google Play Store:
The Google Play Store offers you a free trial subscription if you have never used Zattoo PREMIUM / ULTIMATE in the past. 
Free trial only for new PREMIUM subscribers:
You are only allowed one free trial, which is only available if no PREMIUM / ULTIMATE subscription has been booked through you in the past. If you've already had access to our PREMIUM / ULTIMATE section regardless of the term, you will not be able to book the free trial and you will be charged the regular subscription price right away.
Free trial only with PayPal or credit card details:
You can only activate the free trial subscription if you submit your PayPal or credit card details as payment method for potential subsequent bookings. The first month is of course free of charge. For your convenience and to avoid any interruption of service, the subscription is set to auto-renew. If you wish to continue using PREMIUM beyond the free trial, your subscription will be extended on a monthly billing cycle and charged by the billing card on file in your Zattoo account. The first payment will only take place after the first month of free trial and only if auto-renewal is not disabled. Of course, you can change your auto-renew status in your account settings at any time up to 48 hours before the first payment and thus cancel your trial subscription. Find more information on cancellation here.
Free trial not possible with Sofortüberweisung / PostFinance:
When selecting Sofortüberweisung or PostFinance upon booking of the free trial, a message will pop up that you need to select one of the other available payment methods in order to book the free trial.
Additional channel packages:
The additional channel packages, such as Zattoo PLUS and Fernsehen mit Herz are not available as a trial subscription for testing.
To activate your free trial subscription through the Zattoo Shop, please follow these steps:
Please login to your Zattoo account here and go to UPGRADE. There you will find the option Zattoo 30 days for free: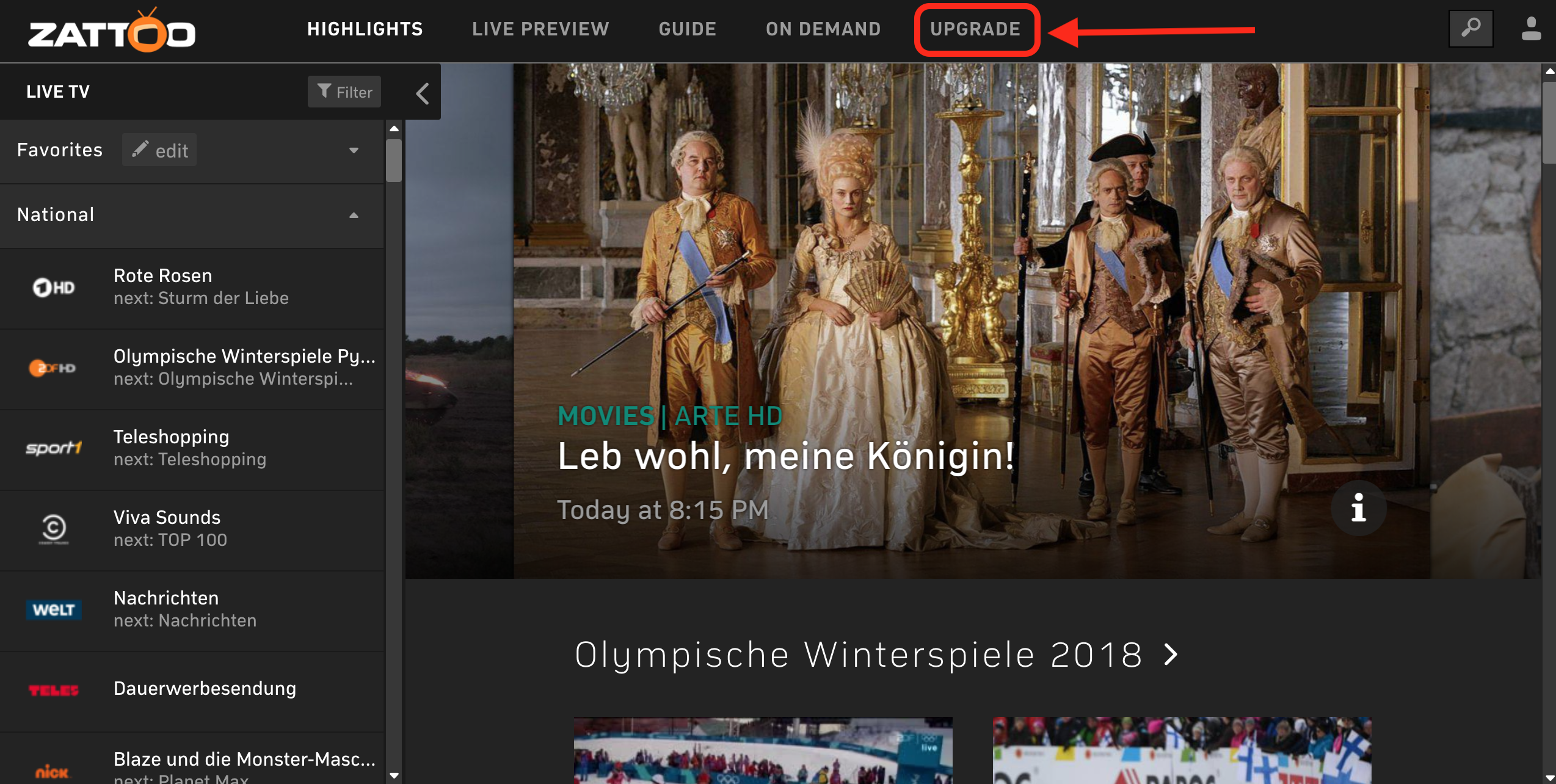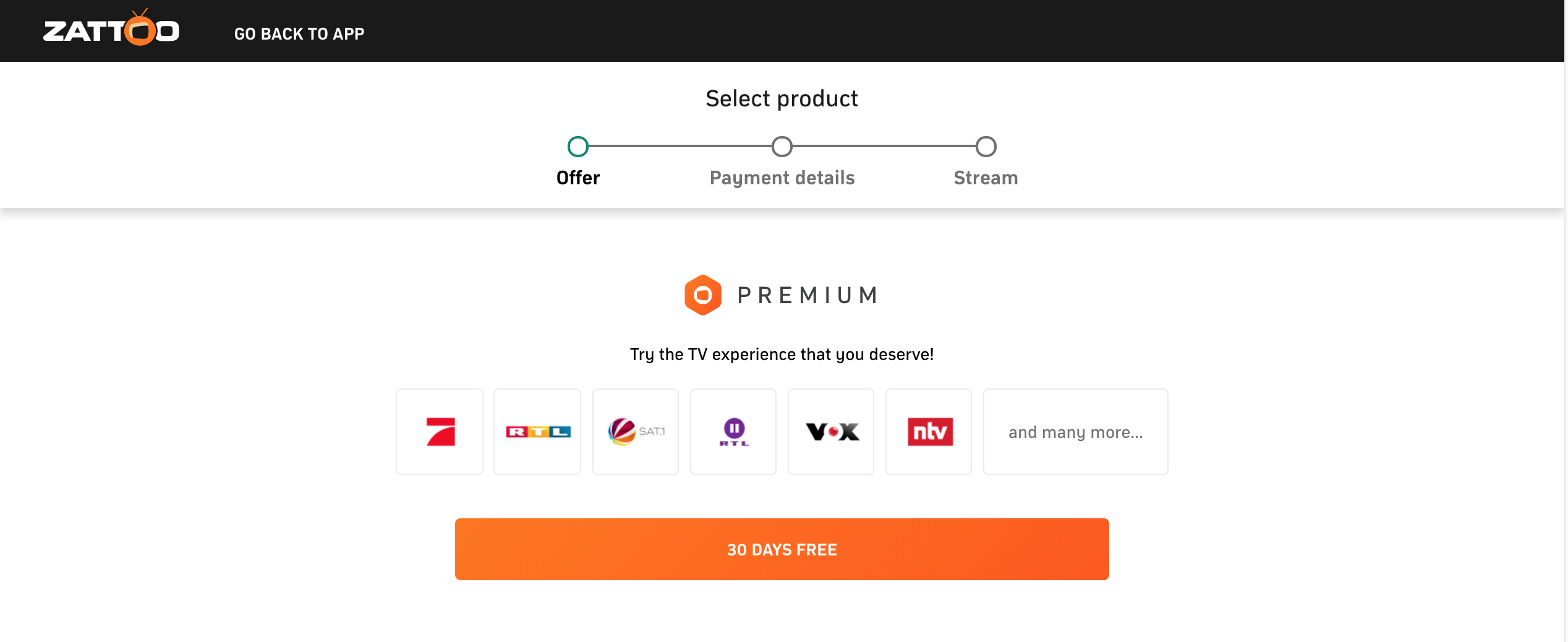 We are happy to welcome you in our PREMIUM section. Our support is always available to answer all your questions. Please contact us via our contact form.