On Zattoo you have the possibility to watch some shows in the original language. On your Android device you will find the Choose audio option in Settings: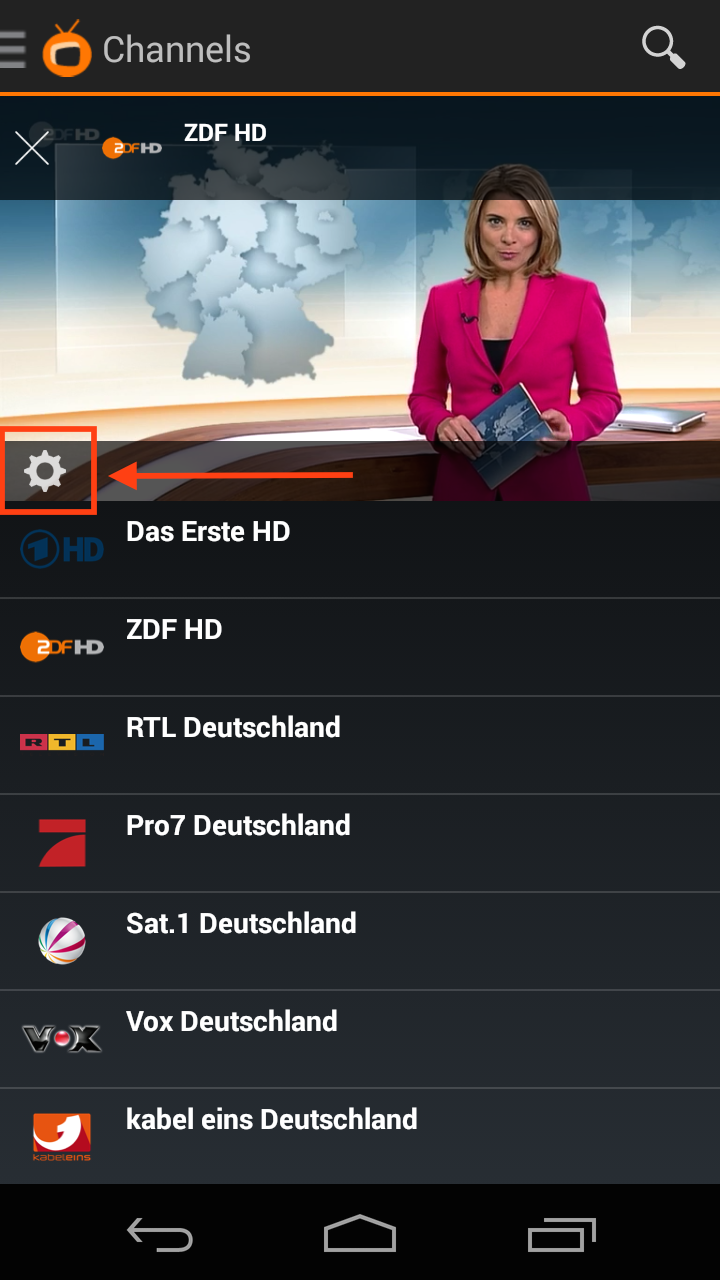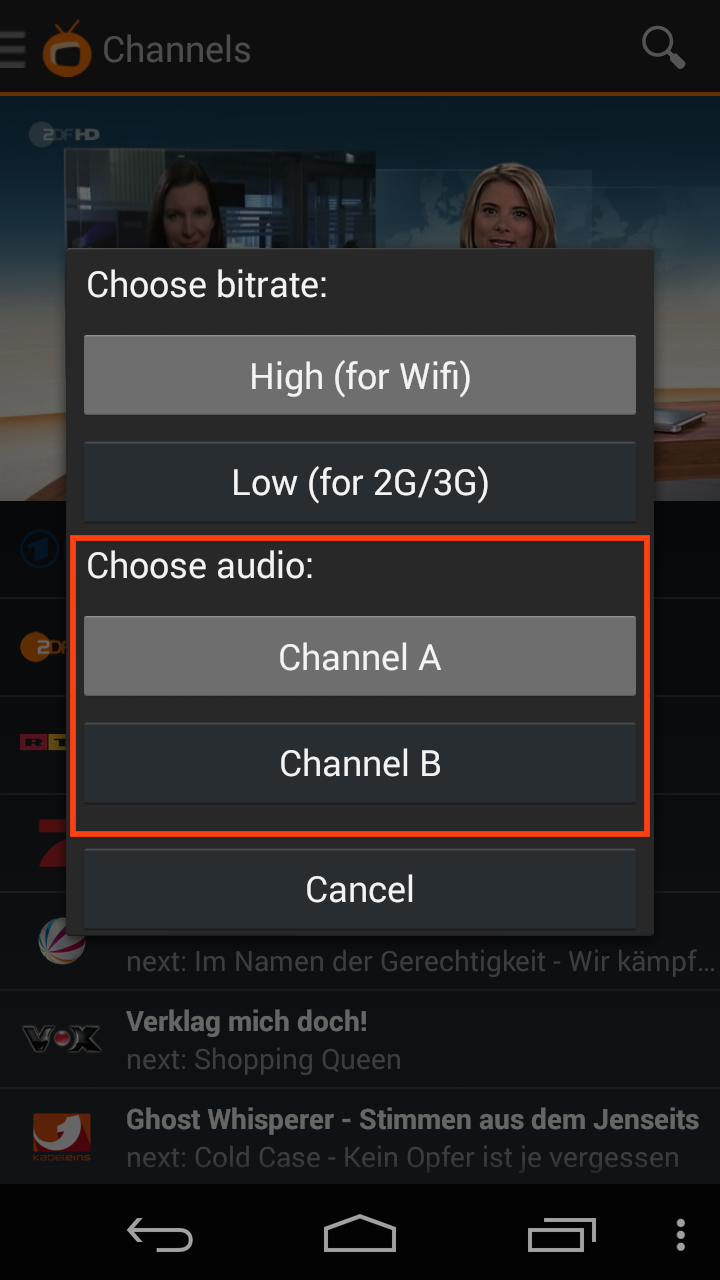 In Switzerland following channels support dual channel audio:
SRF 1
SRF zwei
SRF Info
RTS un
RTS deux
RSI La 1
RSI La 2
ARD
ORF 1
ORF 2
France 2
Arte
3Sat
ZDF
ZDF Kultur
TF1
In Germany following channels are available with dual channel audio:
ARD
ZDF
ZDF Kultur
3sat
Arte
SRF Info
If you want to get information about which shows are offered in original language please go to the program details of the specific broadcaster or channel. On Zattoo only those shows are available with dual channel sound, which were originally offered with this feature by the broadcaster or channel.