If you want to have faster access to your favourite channels, you can create your own personal channel list. Those channels are then displayed at the top of the list of all channels. In order to create your personal list, please open the channel list. Select the channel that you want to add. Swipe from right to left on the channel until a new menu with a star appears: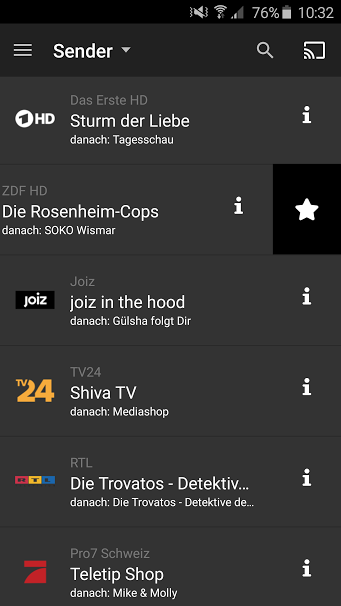 If you click on the star, the channel will be added to your list. The star will be highlighted in orange.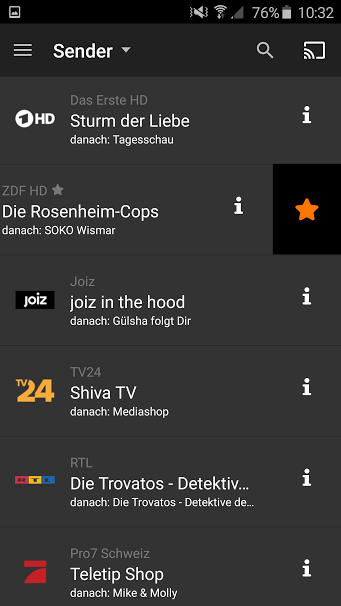 In order to remove a channel from this list, please press edit (small pen symbol) and then select the "X" You also have the option to edit the order of your personal channel list. At the top of the screen select Favourites from the drop down menu. Simply hold down and drag the channels into your desired order.