A push notification is a message that pops up on your mobile device. In order for a message to be received and displayed, the Zattoo app is not required to be open and you will receive the notification regardless of whether the device's screen is locked. If the option is activated in your app, you will receive the latest program tips and infos and convenient updates in real time.
This is how you activate/deactivate the push notifications in your Zattoo app:
Open Zattoo App.
Go to Settings.
Go to Notifications and activate/deactivate Program tips and infos.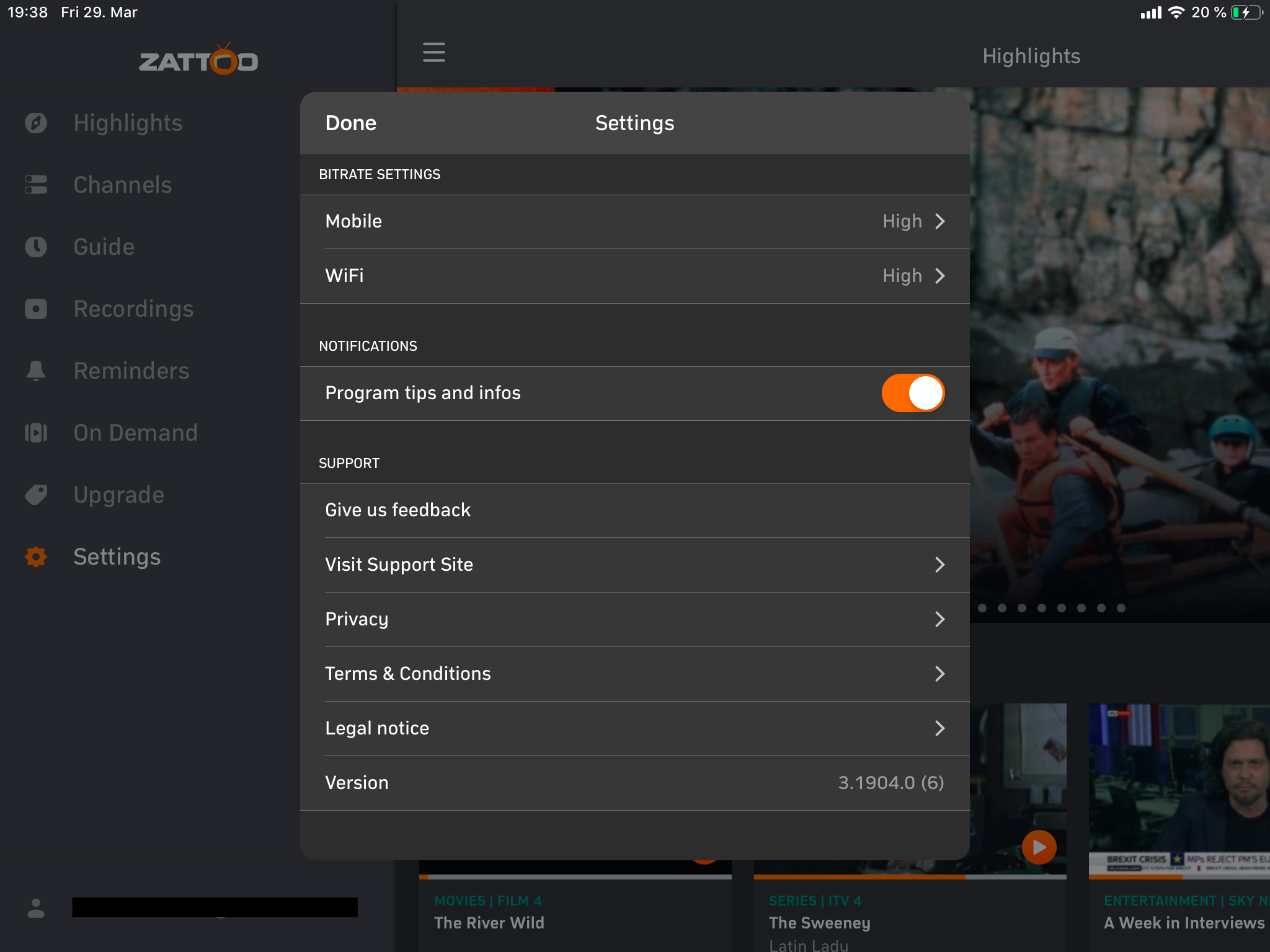 This is how you can activate or deactivate the push notifications on your iPhone/iPad device:
Go to Settings on your iPhone/iPad.
Scroll down to Notification Center.
Scroll down to the list of Apps, select Zattoo TV.
You can manage the notifications here.