In every newsletter you will find a link in the footer where you can unsubscribe from the newsletter. Just scroll down to the bottom and follow the instructions.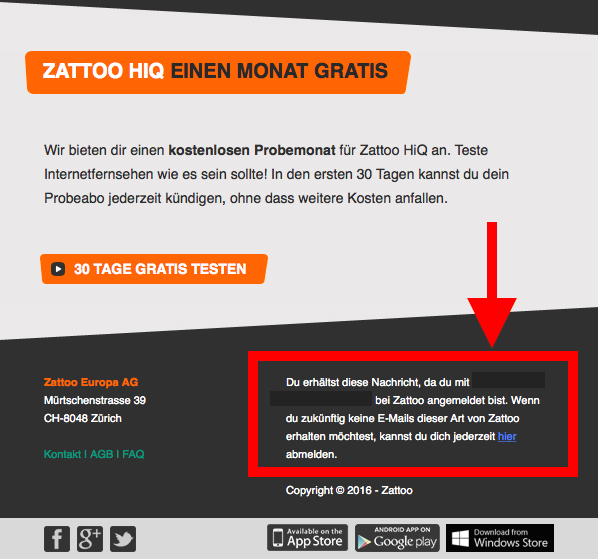 You can also unsubscribe from this anytime in your Zattoo Account: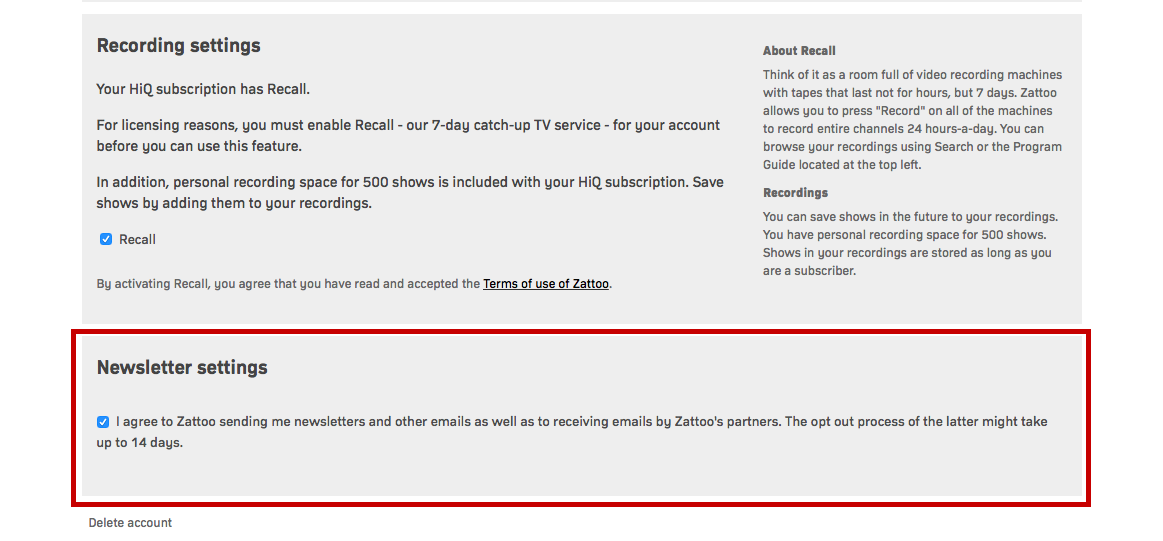 Important: 
Please note that surveys are not newsletters. More information to surveys can be found here.