With your Zattoo Apple TV App, you can record shows and manage your recording list.
How to add recordings:
Record from the program overview in the Guide:
Select program > Recording options > Record series / Record episode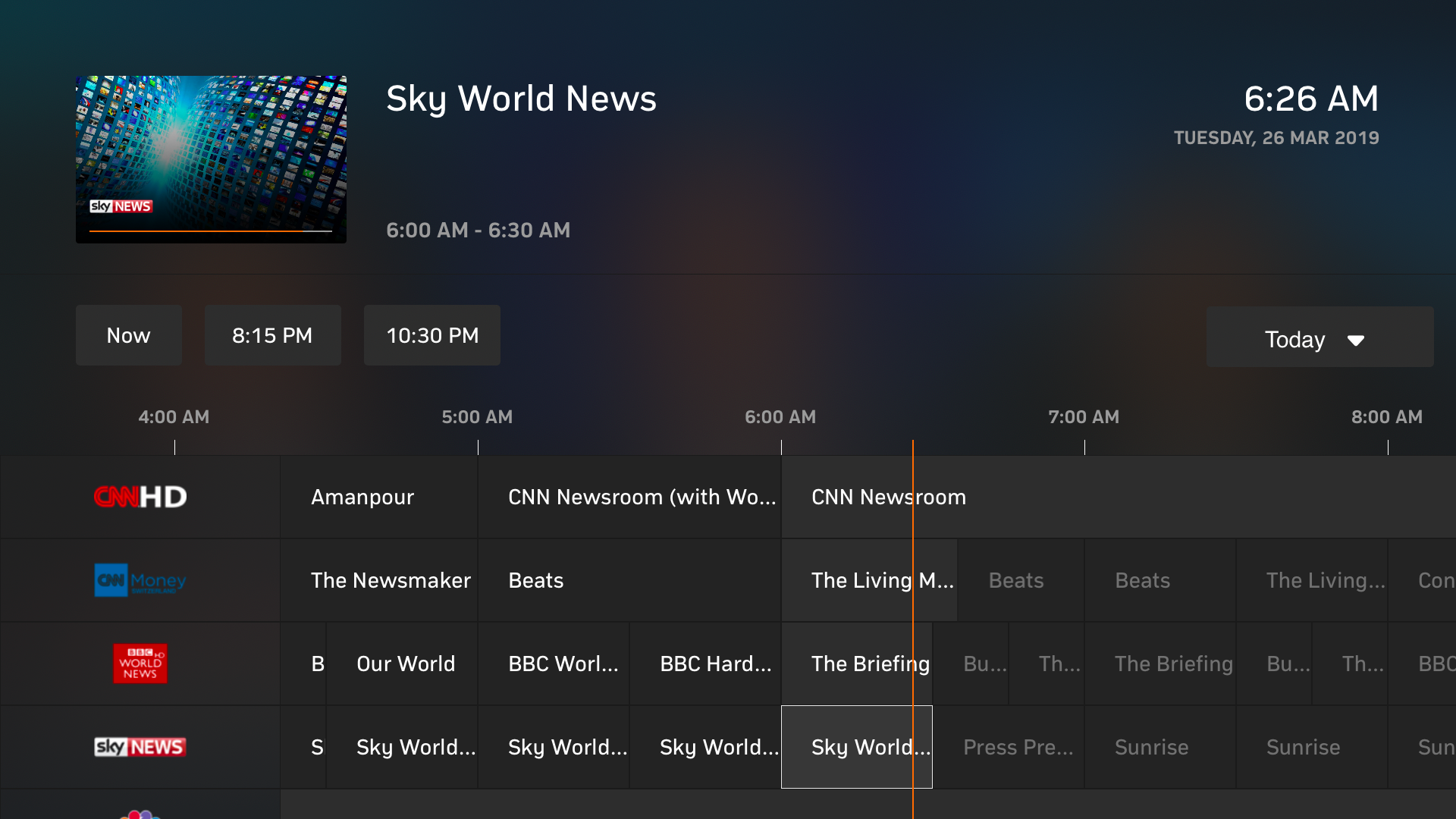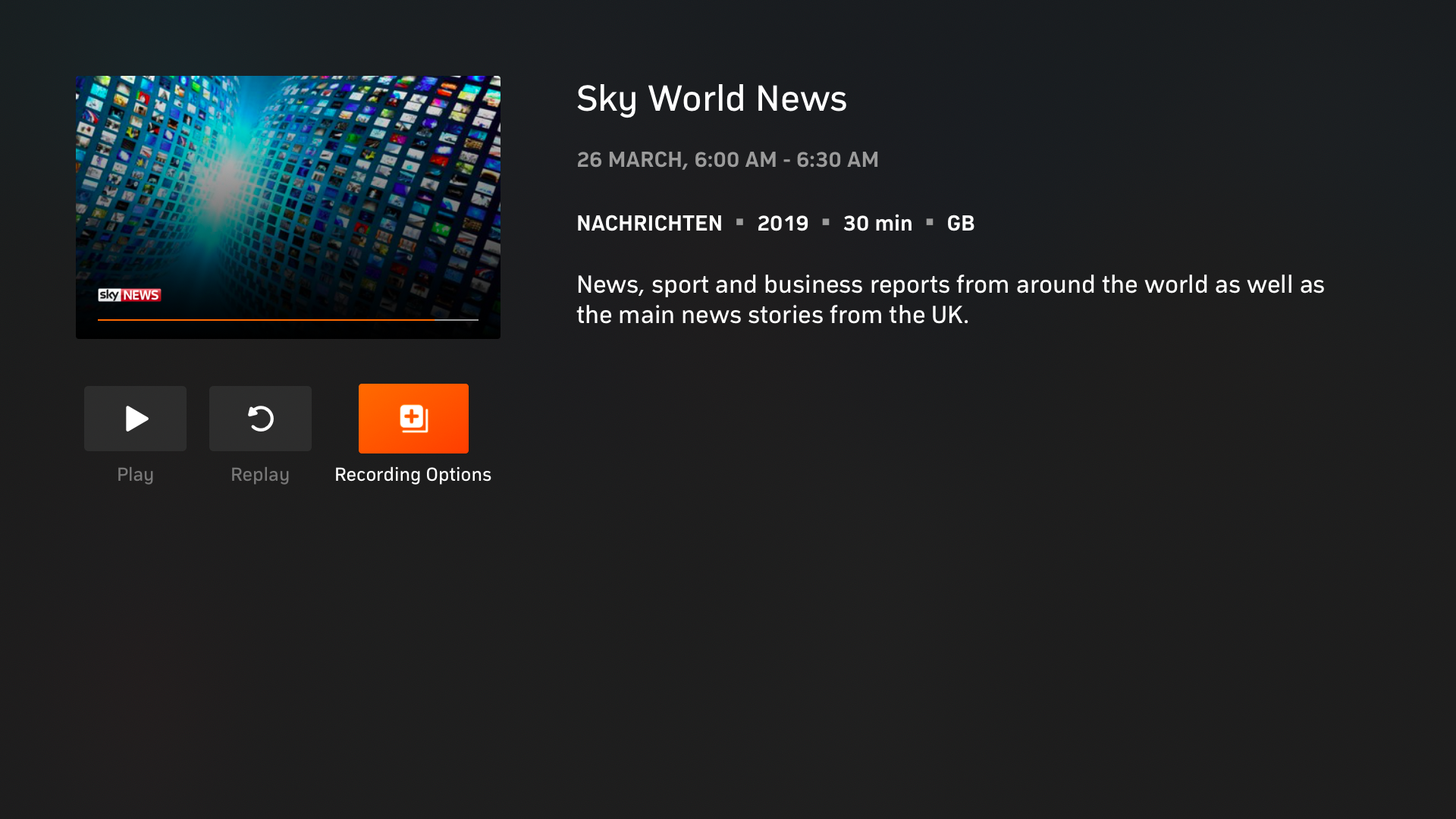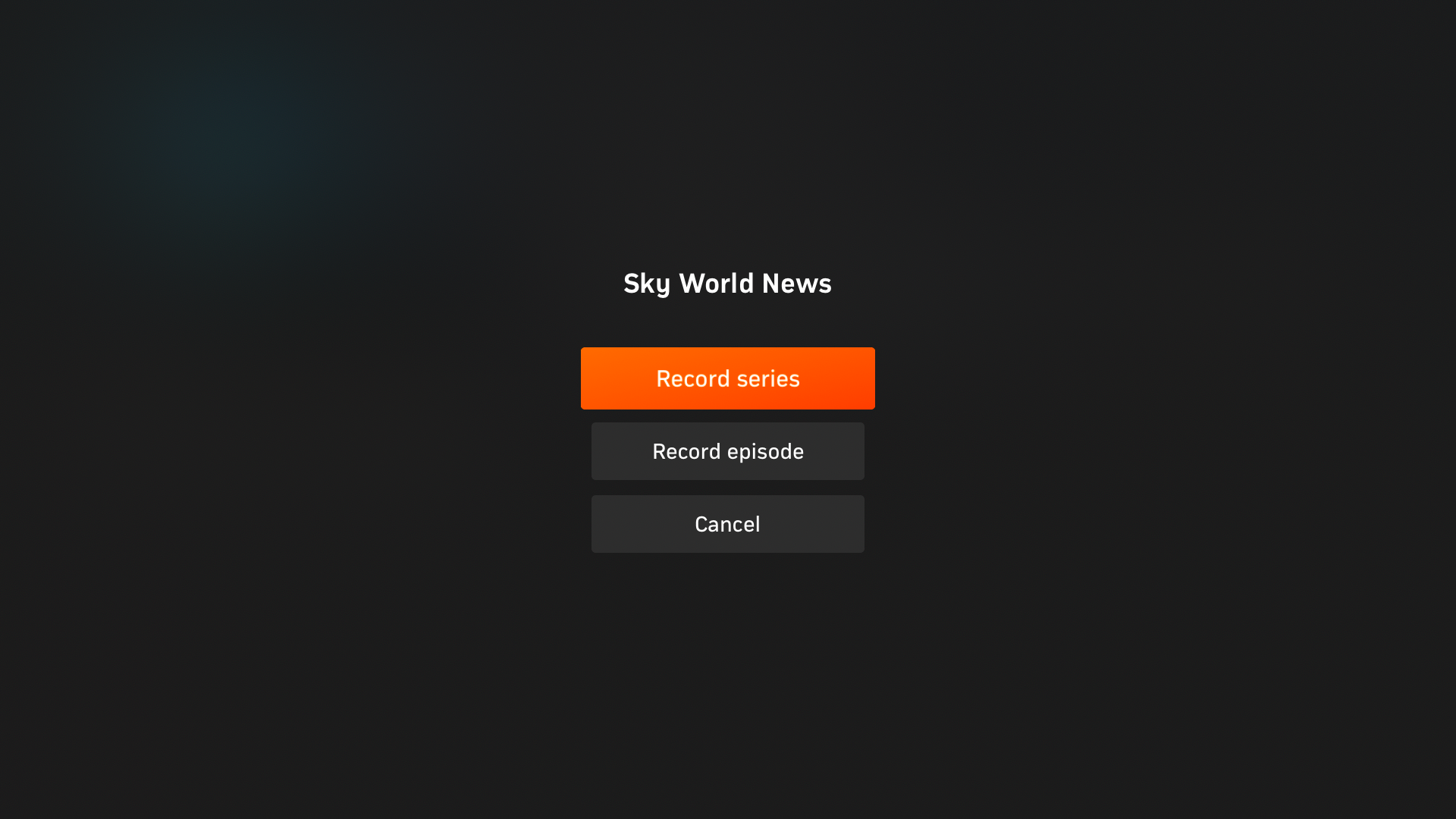 Record from the player:
Tap the Touch surface to open the Player Controls > Swipe down to open Info & controls > Select Record for recording options.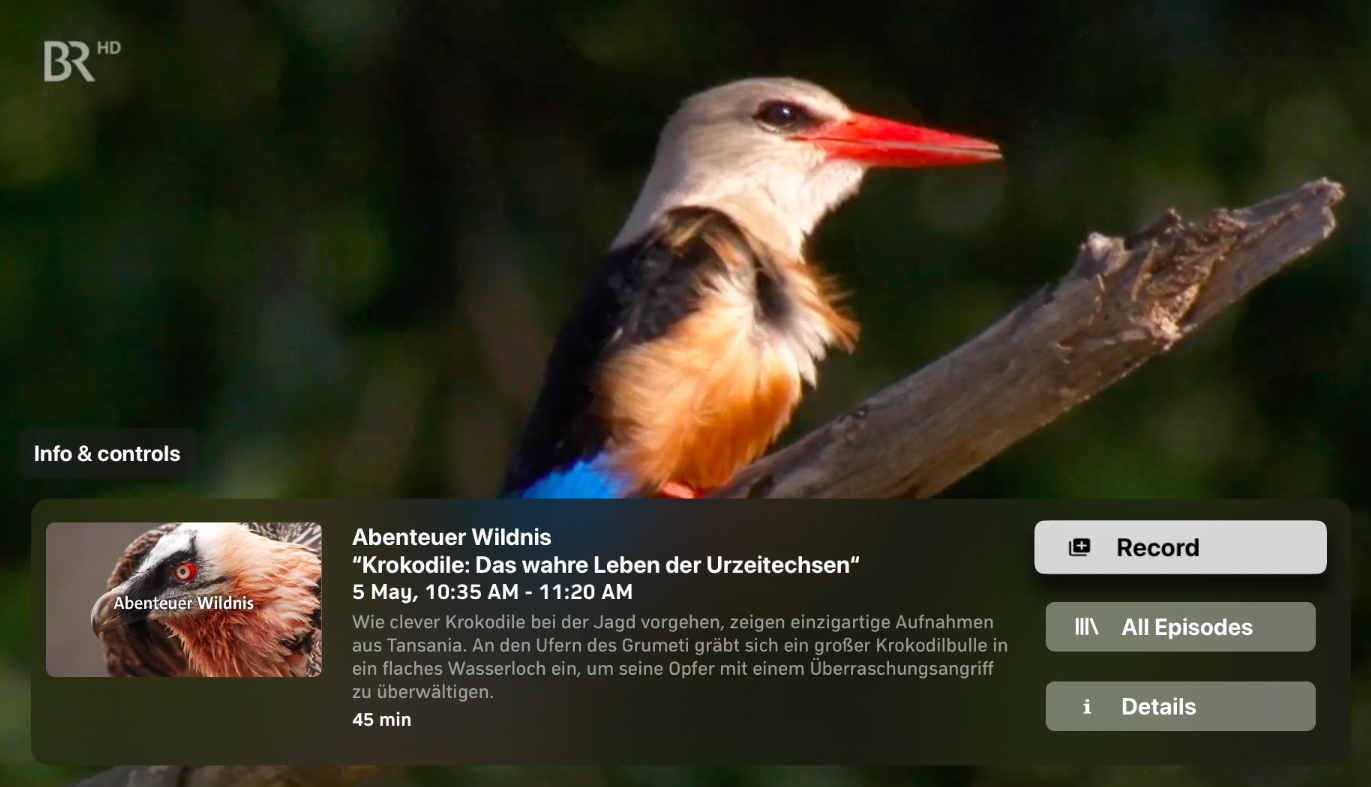 Recording list:
Via the menu option Recordings you access your playlist. Here your recordings are sorted by sections. The option "Sort & Filter" helps you sorting your playlist within the selected section by genre or alphabetically. The option "Edit" allows you select multiple recordings and delete all selected recordings at once.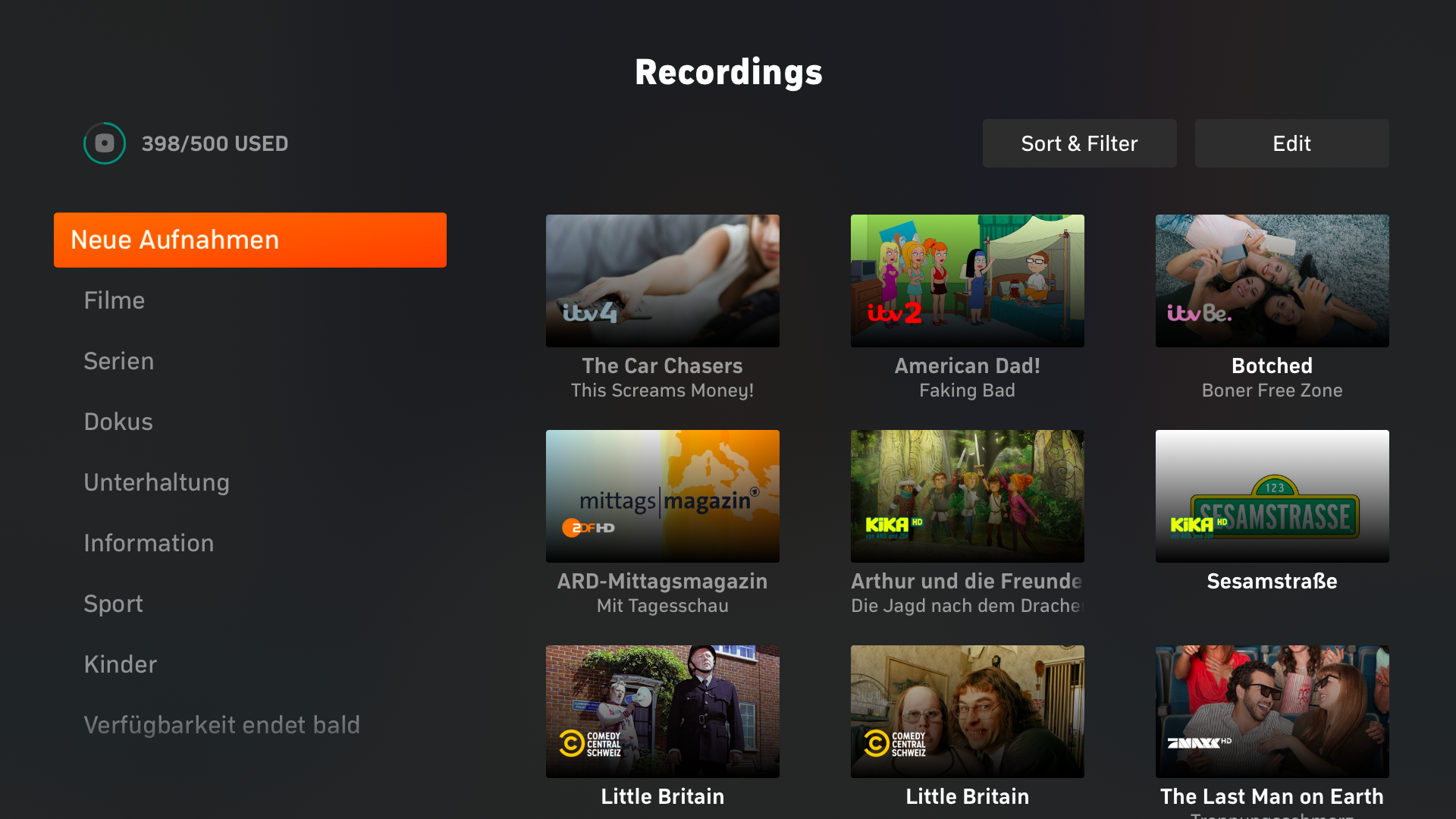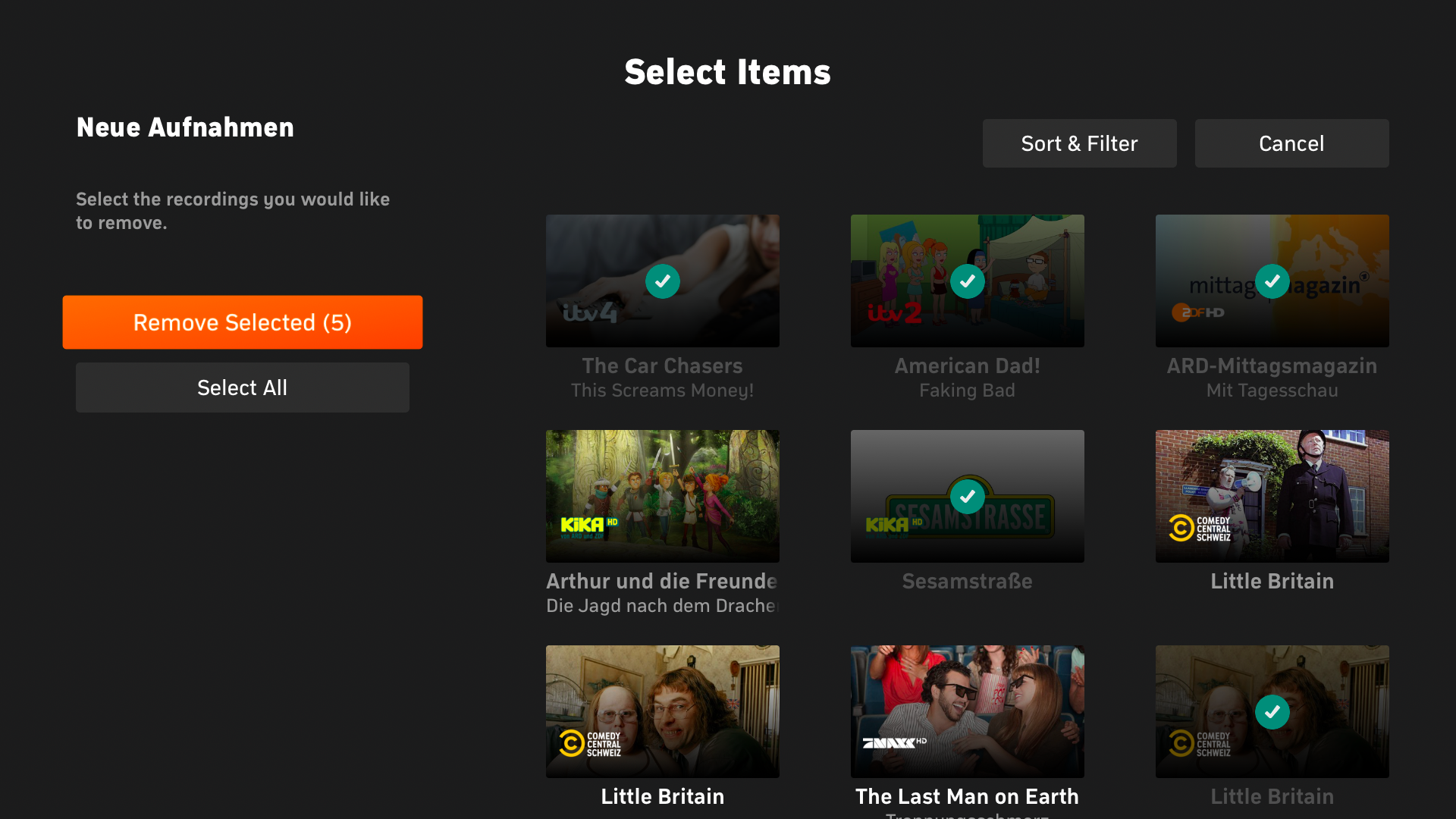 Please note that in Germany not all shows/channels can be recorded, Replay in Germany is available only for certain channels and Swiss users must activate Replay in the account settings if Replay is to be used. Read more here: Recordings in Germany and Replay.
Recordings are recorded with a certain padding time added to the original airing timeslot before beginning and after the end.