You can find this setting in the web app in your account settings. In the near future, we will ask for PIN for content marked as FSK 16+. You can already view your PIN, change it or deactivate it permanently. This is how it works:
1. You will find the option in your account settings in the Zattoo web browser version: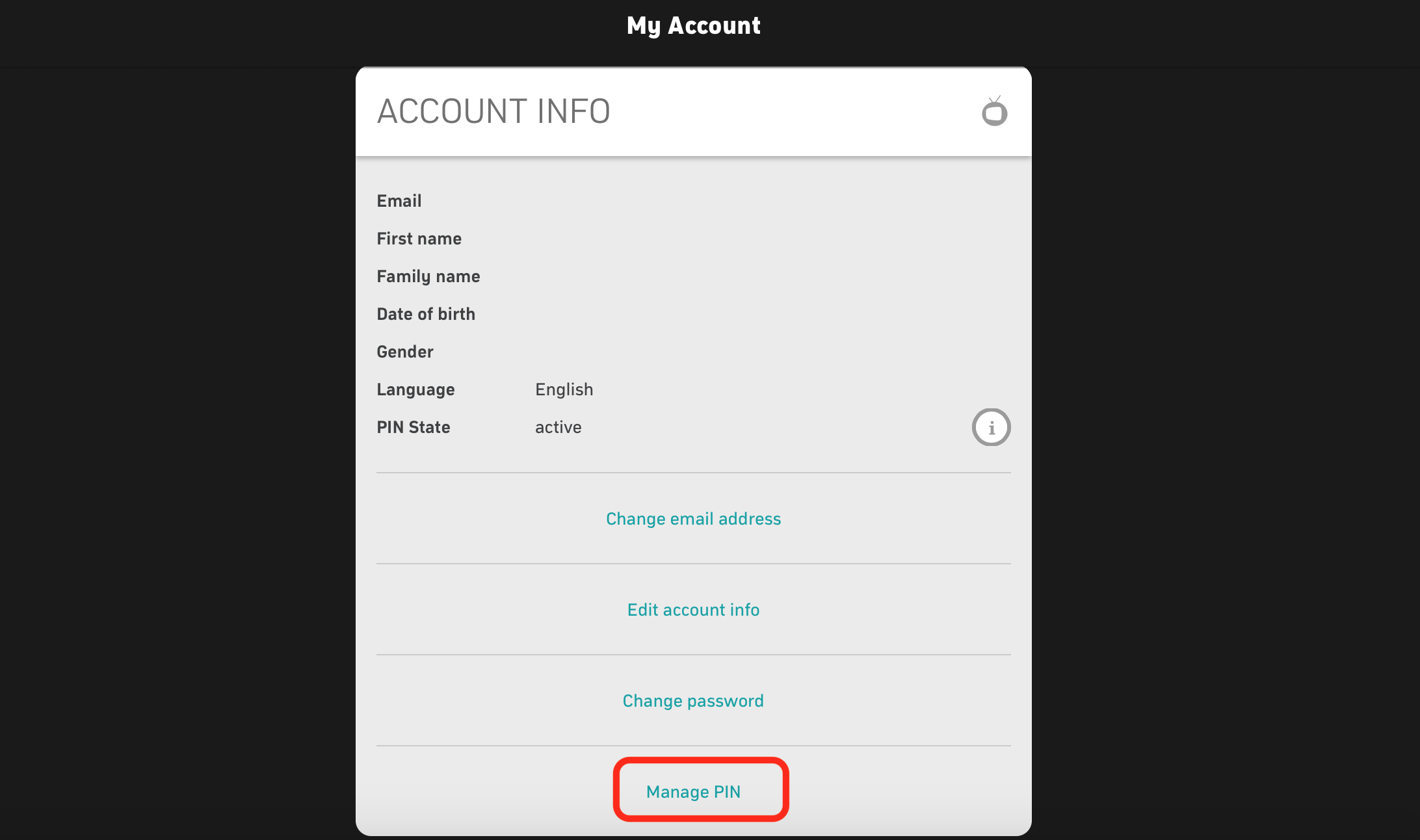 2. To check you current PIN you will need to submit your Zattoo password first: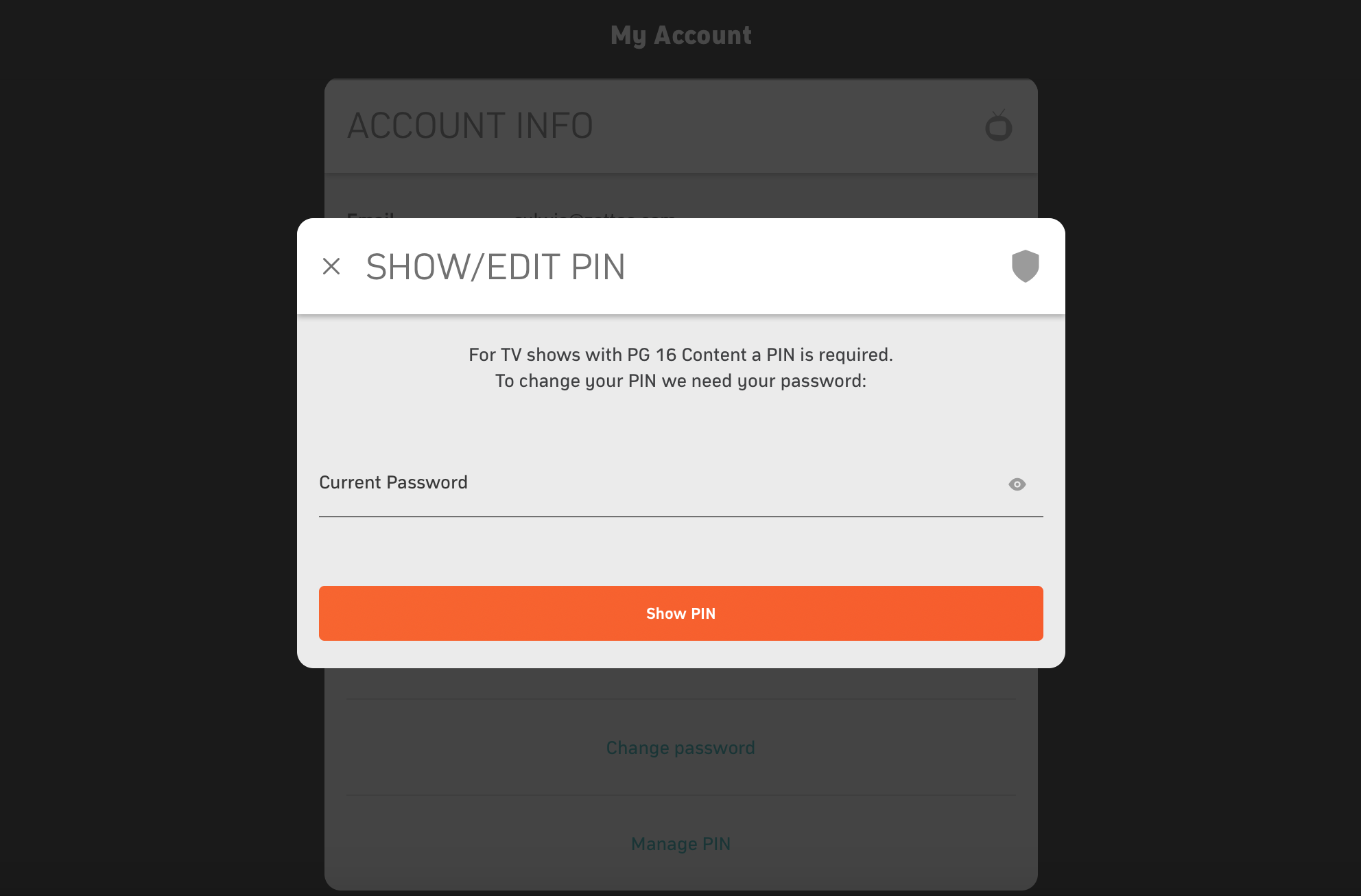 If you forgot your password, please check here how to reset it. If you have created your account via Log in with Google, Facebook, Amazon or Apple, you'll need to create a password first.
Click here for further information.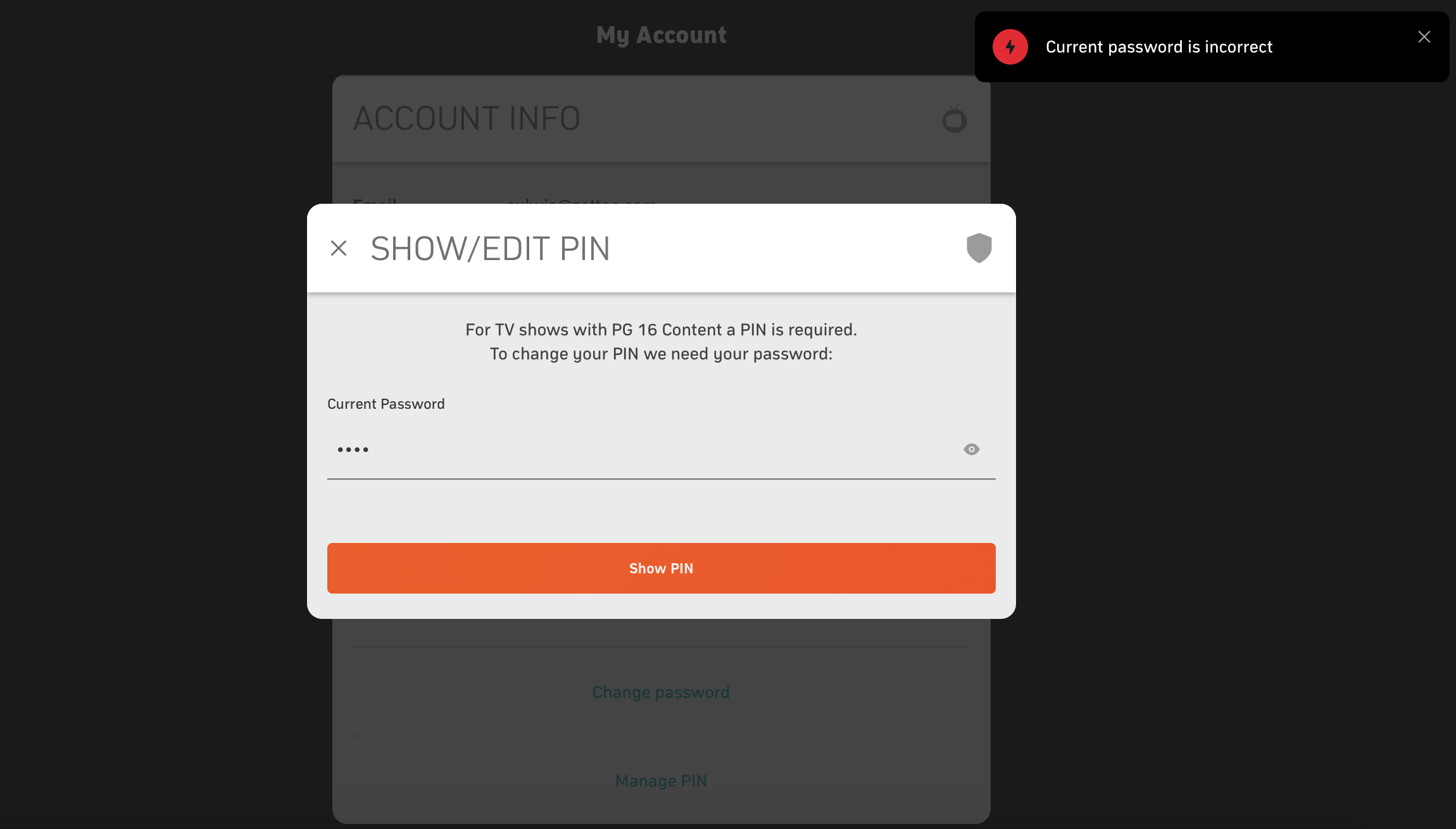 3. After a successful password verification you will see your current PIN. Here you can also deactivate the PIN protection for your Zattoo account completely or change your current PIN: