We are currently working at full speed on a new version of our Web App. PREMIUM/ULTIMATE users now have the opportunity to get an impression of our new Web App as part of our beta program. If you are a PREMIUM/ULTIMATE user and interested in testing the beta version, please contact us via our contact form. The beta version includes a redesign, easy swiping through the guide, an improved and easy-to-handle recordings view, the usage in your mobile browser and much more.
Some restrictions still show at this stage:
The beta version is only available to PREMIUM/ULTIMATE users.
Reordering of Favorites is not yet supported. Your Favorites will be synchronized across platforms and devices. Only adding/removing channels to/from Favorites is supported in the beta version.
The video player and the Guide do not yet run smoothly in Microsoft Edge. Please use Chrome or Firefox.
Send us your feedback:
Click on the turquoise feedback smiley in the bottom left corner in the Web App to submit your feedback and comments. Alternatively, contact our support anytime via the contact form.
We are looking forward to hearing from you soon and getting your feedback and your comments on what you like and what you do not like about the new Web App.
Easy navigation in menu thanks to the new arrangement on the left side of the window: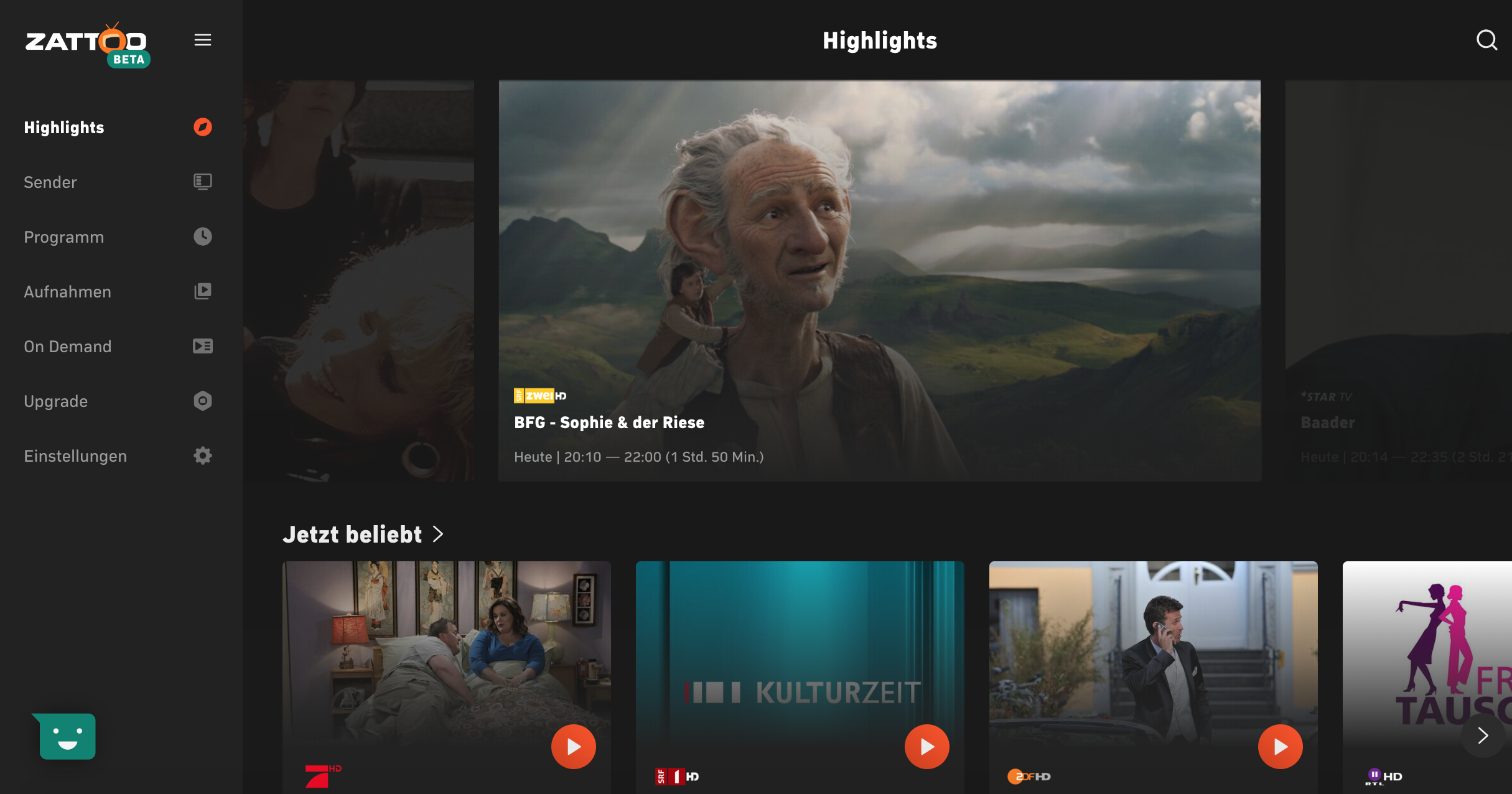 Clear categorization of channels in your Channel: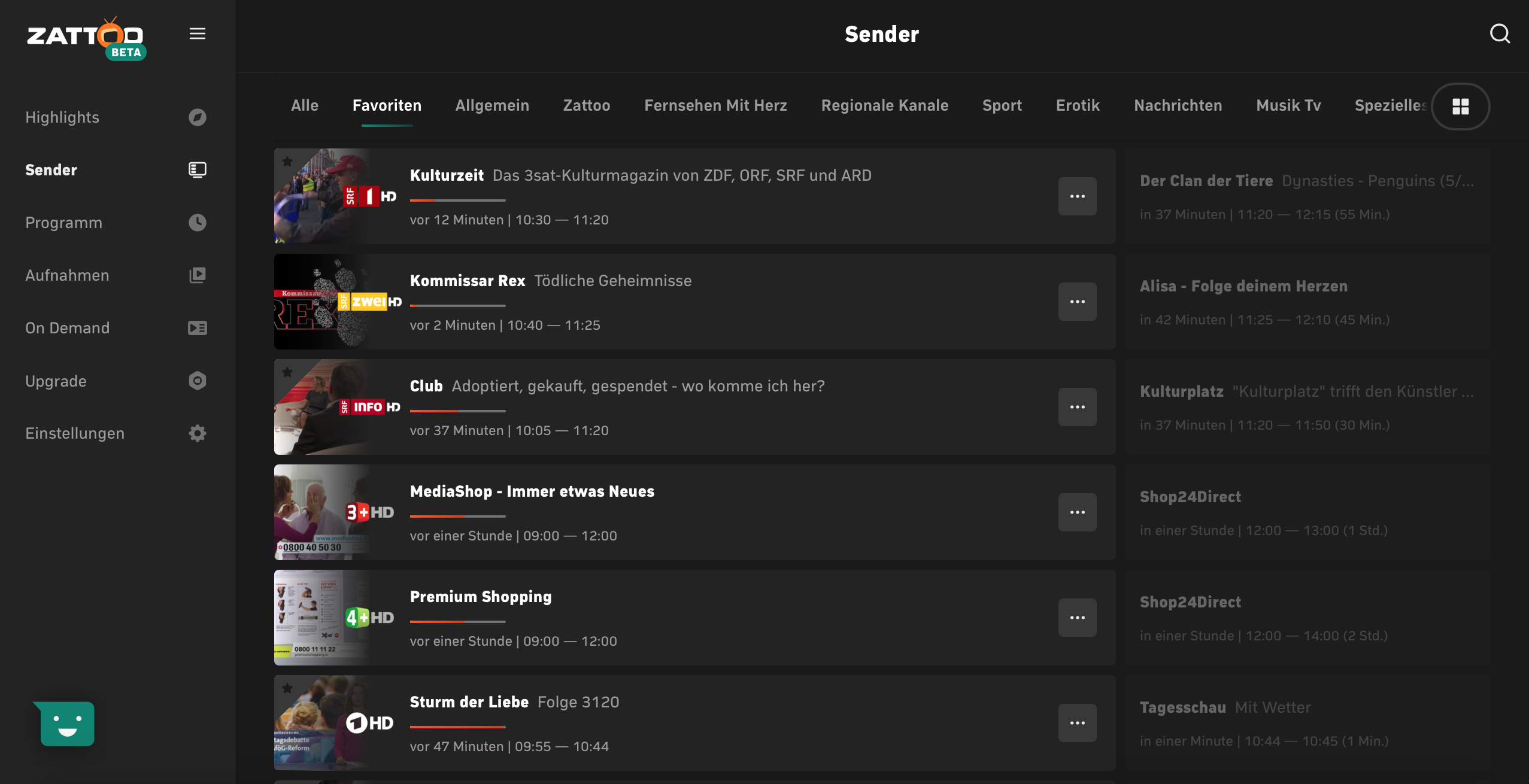 Swiping gestures allow you to navigate quickly and easily through the Guide: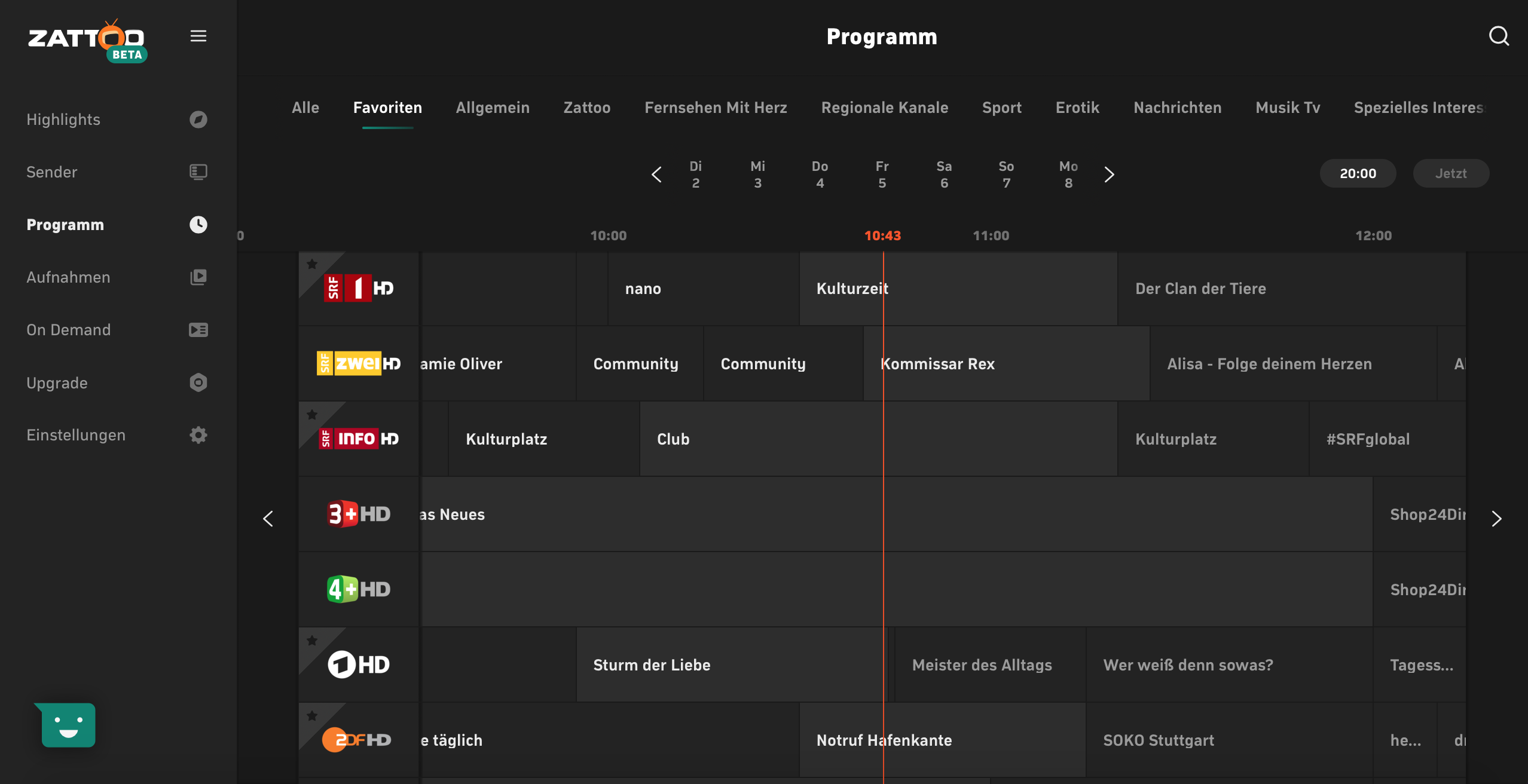 Your Recordings are categorized and can be easily handled here: