Here's how to use your Fire TV Remote for Fire TV 1st/2nd/3rd generation and 4K to navigate through the Zattoo app: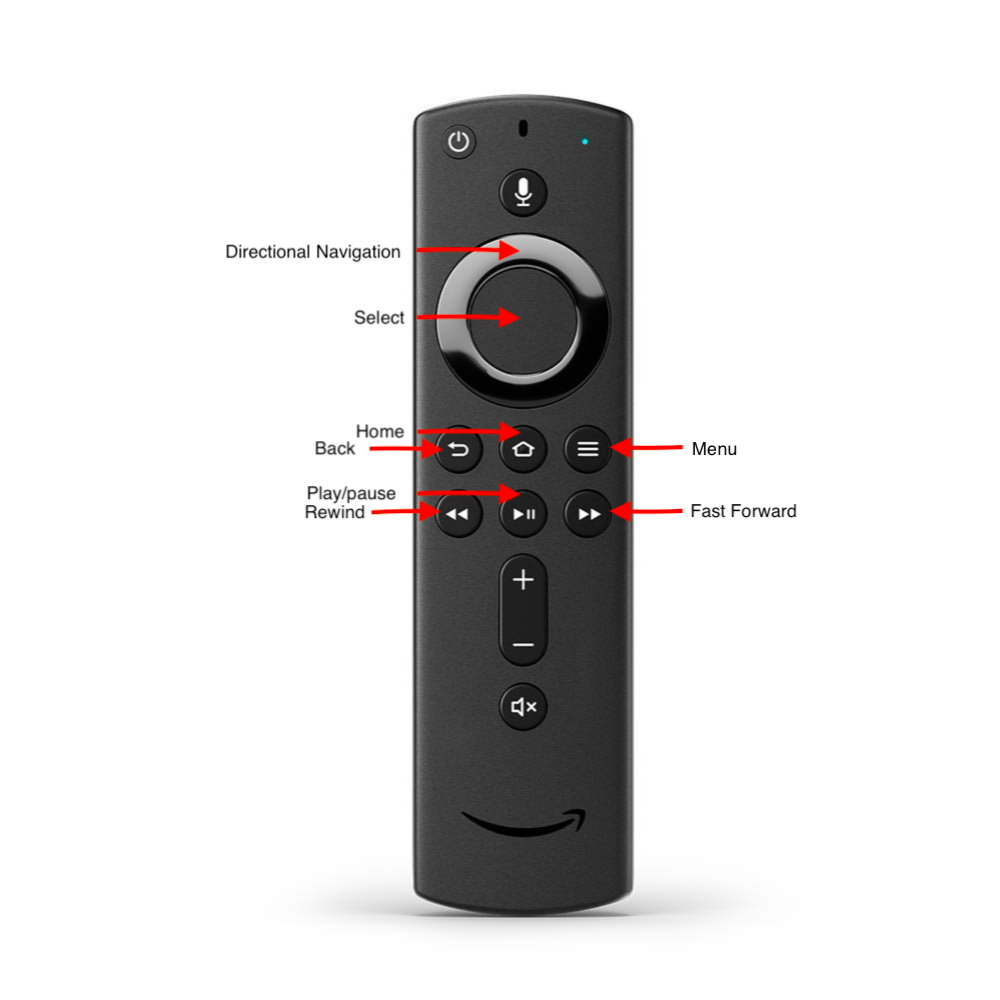 Switching channels: Click up or down on Directional Navigation to zap through the channels or open the channel list by opening channel list.
Open channel list: Click right on Directional Navigation.
Show or hide Favorites: Select > Settings > Favorites Settings > All channels/Favorites.
Play/pause: Play/Pause button on remote control or click on Select.
Go forward/Go back: Press and hold Rewind/Fast forward button to continue navigating backward or forward in the stream. Press Rewind/Fast forward button once to skip 30 seconds back or 60 seconds forward.
Subtitles: Select > Audio & Subtitles > Subtitle select
Change audio track: Select > Audio & Subtitles > Subtitle select
Restart: Select > Replay
Recording options: Select > + > Recording options
Open program details: Guide > Select Program to open program details.
Open Menu: Press Menu button.
Go step back: Press Back button to return to the previous screen or action.
Close app: Press Home button.