Manage the Favorites with Zattoo in your web browser. We'll explain you here how to add channels to and remove them from Favorites and how to change the order within Favorites.
Favorites are stored on account level across devices and platforms.
Add and remove Favorites:
Go to Channels.
Select the channel you would like to add to or remove from your Favorites.
Click on the 3-points-icon to Add to favorites or Remove from favorites.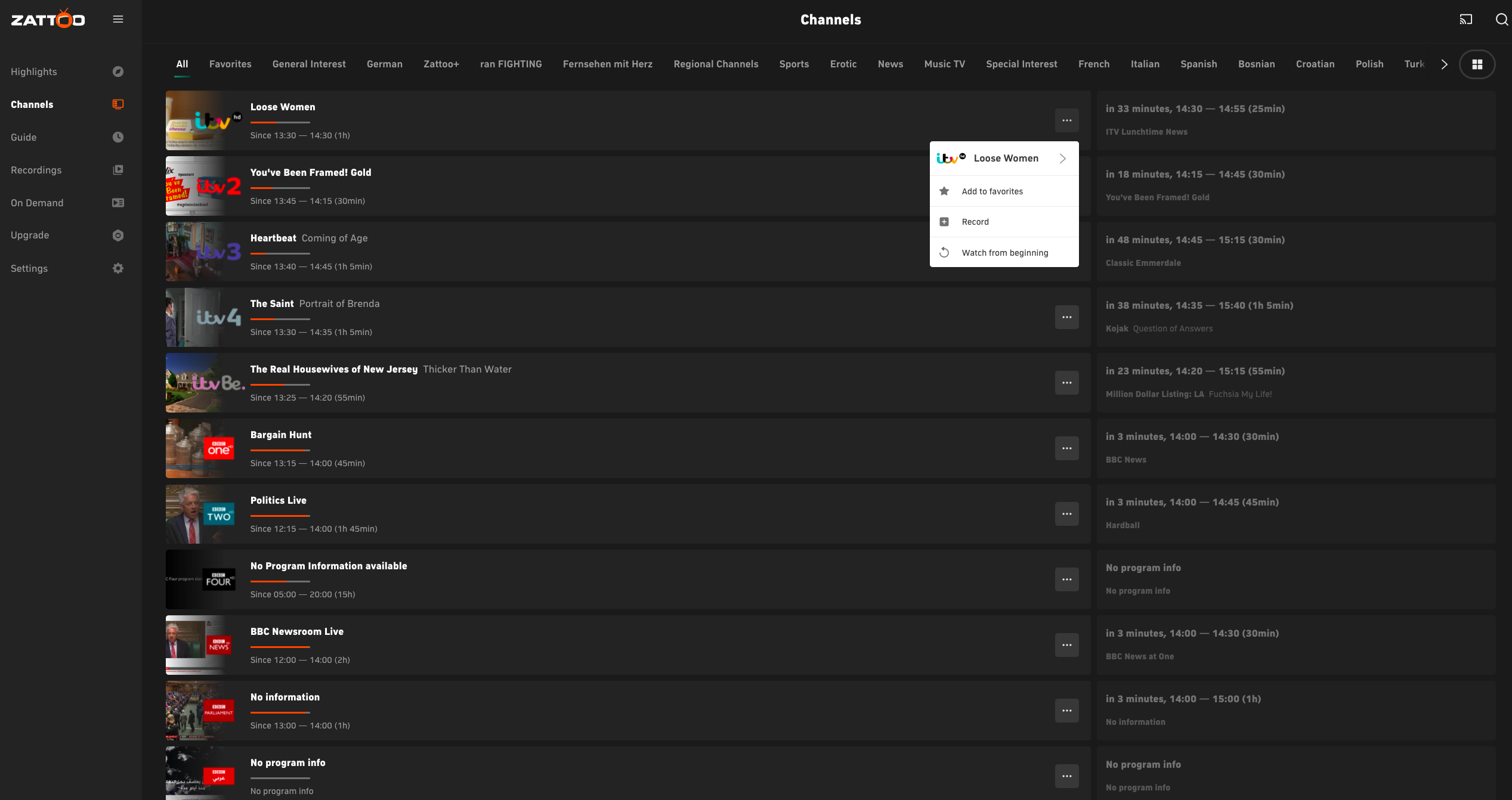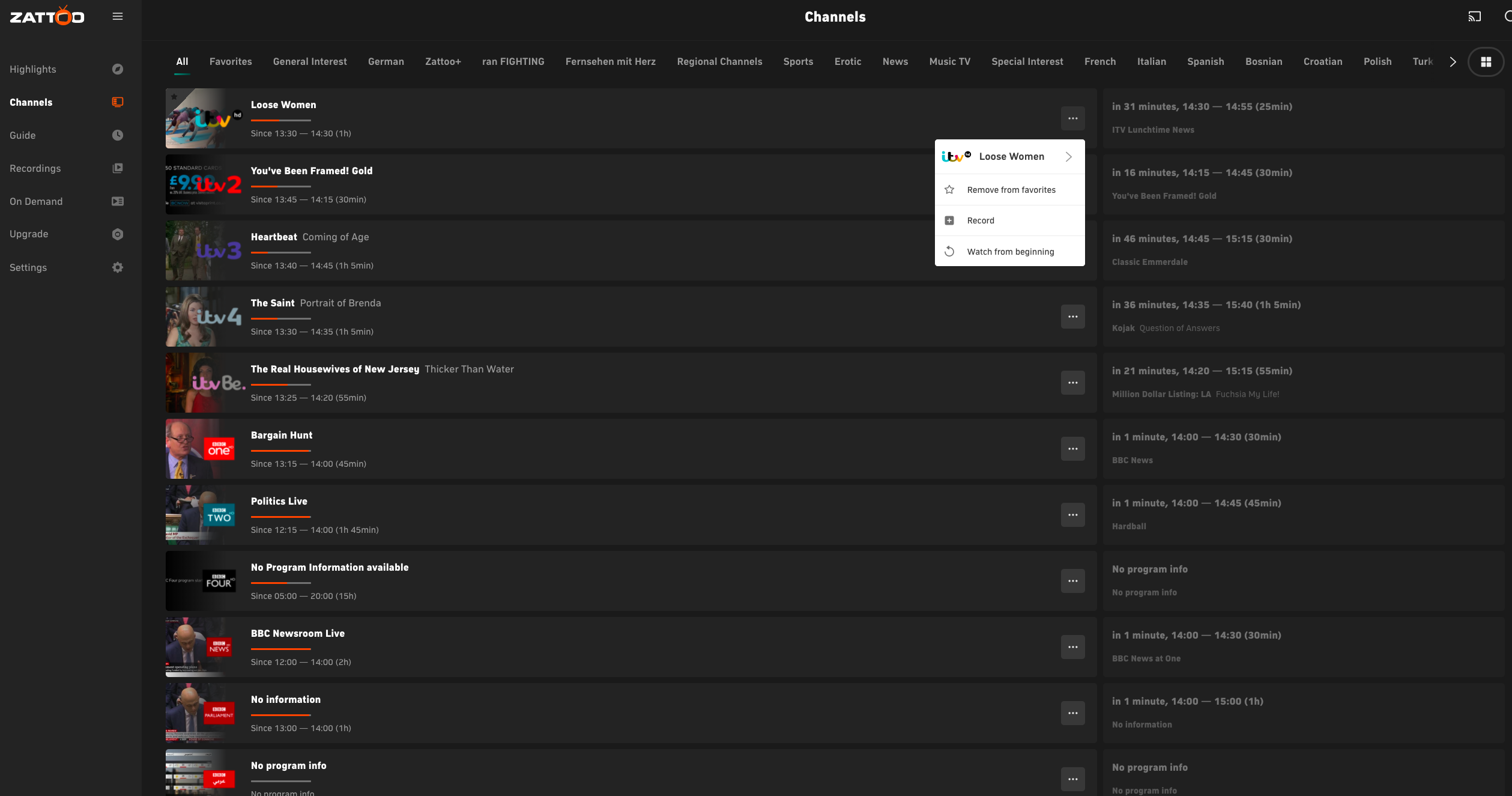 Change order of your Favorites:
Go to Channels.
Go to Favorites.
Click Edit.
Move the curser to the two-bar-icon.
Drag the channel to the desired position by pressing and holding the mouse.
Confirm by pressing Done.
Please note that only the order of your Favorite channels can be changed.