Picture-in-picture mode allows you to watch Zattoo while using other windows. Picture-in-picture is only available in Chrome and Safari browsers. The feature is not supported by Firefox and Edge.
How picture-in-picture mode works:
Picture-in-picture shrinks the Zattoo video into a small player that you can move around your screen and position over other windows. Clicking in another window does not move the picture-in-picture window to the background > The Zattoo window in picture-in-picture mode remains in front. The size is adjustable to a certain maximum size.
How to activate picture-in-picture mode in the player:
Click on the picture-in-picture icon or use the keyboard shortcut p > The player opens in a separate window and can be moved to any position on your screen.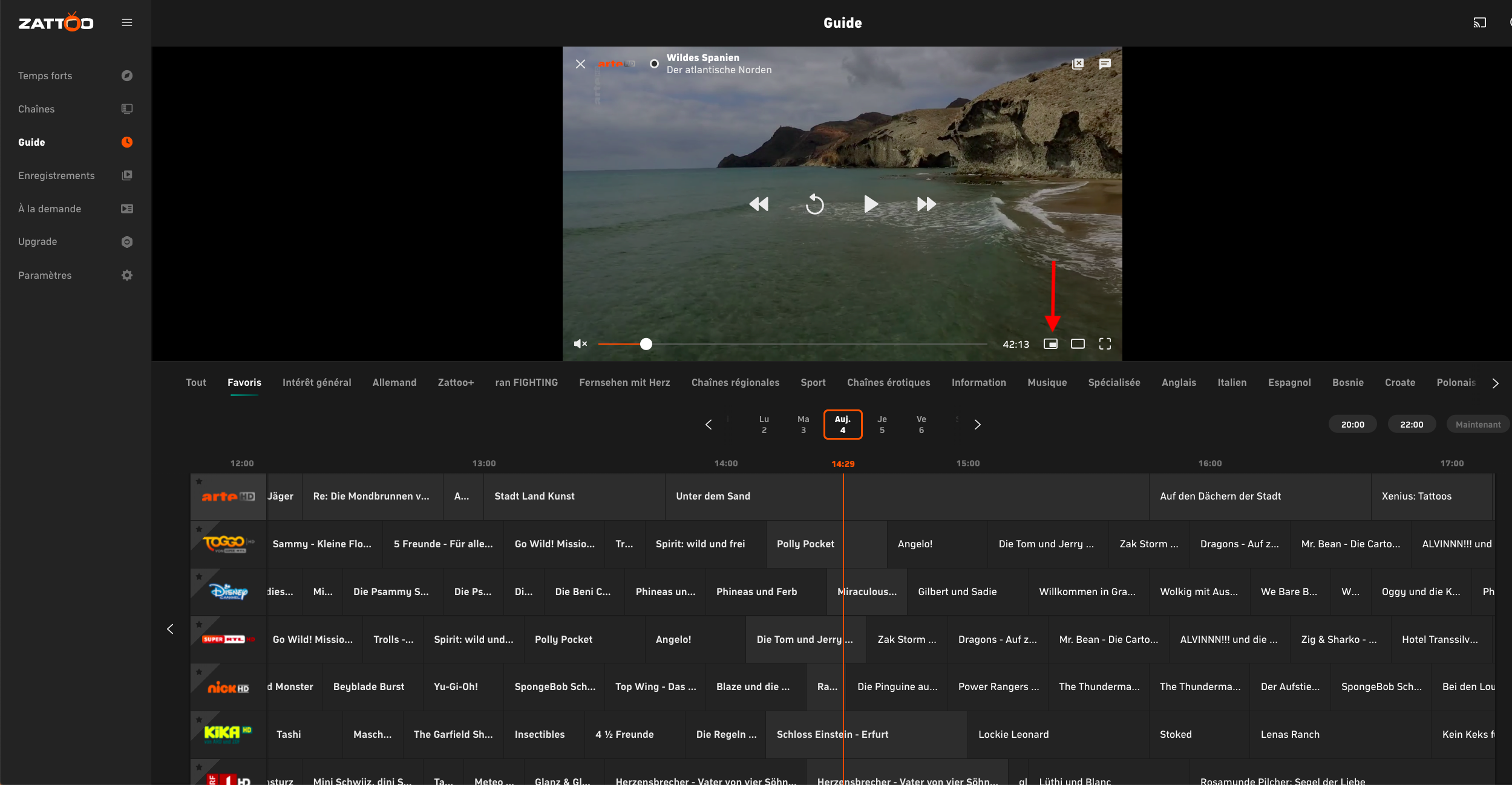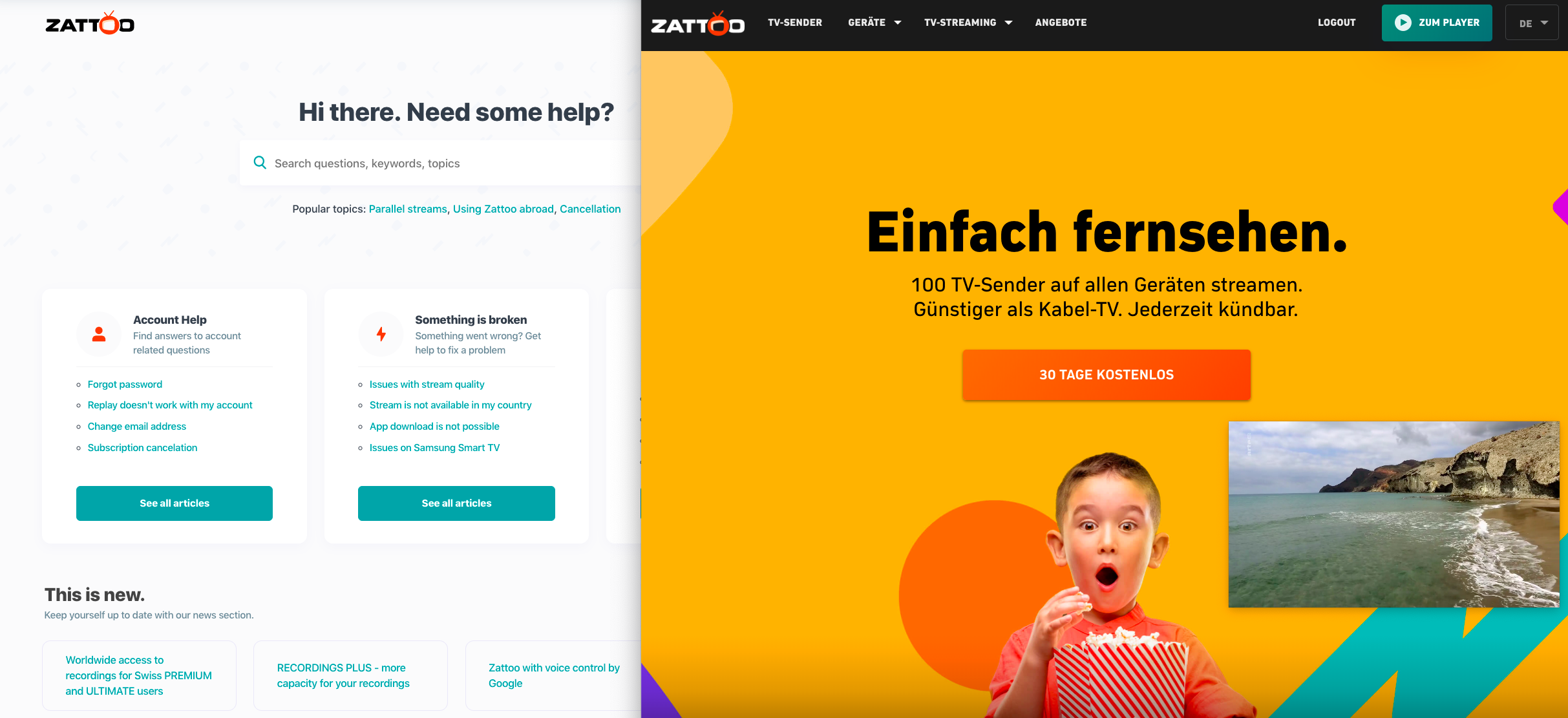 How to leave picture-in-picture mode:
Click on the Leave picture-in-picture icon or use keyboard shortcut p.